What comes in your mind first the moment you hear the words ĎAndaman and Nicobar Islandsí? Is it shopping mall, multi-cuisine restaurant, luxury rides or deluxe hotels? Or your mind just creates a picture of long stretched sandy shores beside crystal clear water under the bright sun? If you choose the second one, you are definitely going to enjoy
travelling in Andaman and Nicobar Islands
to the fullest. People from all around the world gather in these small pieces of land, floating on the water amongst Bay of Bengal, Andaman Sea and Indian Ocean, because of the calm and serene beauty in the vast scenario of sea and frequently visited beaches in Andaman. Not only that, large number of tourists find this place amazing because lots of
tour operators in Andaman
offers exclusive packages and schedules for sightseeing tour in historical places and enjoying different activities in the beaches of Andaman and Nicobar Islands like scuba-diving, snorkelling or sea-walking. Most interesting things are the water activities in that all the travel agents of Andaman provide in their tour packages. Before you plan for a tour there, collect knowledge about all the tourist places of historical and religious importance, other interesting sites etc. The following can give you have a brief look at the pristine beaches in different islands. Some of these beaches are very much crowded in peak seasons and accessible with different means of transport. Others are little or completely remote beaches and sees very few tourists in a year. You might not get proper transport to these remote beaches, but if you are a Ďgetting lostí type person, these are undoubtedly your destination among all the Andaman beaches. ¬†
1.Radhanagar Beach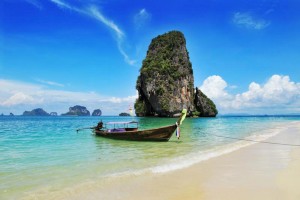 image credit:
enchantingandamans.com
This beach in Havelock Island is one of the best beaches in the country, even in the world. Located far away from cities, the clean and clear Radhanagar Beach offers excellent accommodation and restaurant nearby. Among all the beaches in Andaman Islands, people mostly visit this beach for its wide range of flora and fauna and different sea activities like scuba-diving, snorkelling and sea-walking. Check this picture out, amazing isnít it?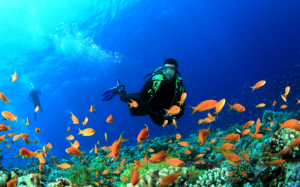 image credit:
musafir.com
2. Ross and Smith Island Beach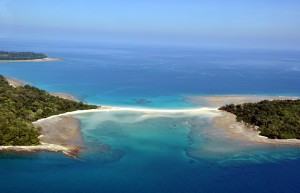 image credit:
andamans.gov.in
Two islands, Ross and Smith, are joined naturally by a single bar of sand, and thus form a group and known as the twin islands of Andaman. These twins offer you exquisite view of sea and shore and sun bathing beside the gem green water. The sand bar between the islands gets under water in high tide, but when the tide is low, have a walk alone in the bar, get to know yourself.
3. Vijaynagar Beach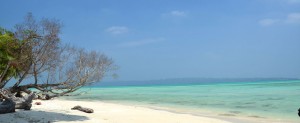 image credit:
tourmyindia.com
Another name enlisted among the best beaches of Andaman, this beach is almost as beautiful as Radhanagar Beach. These two beaches are the prime reasons why Havelock Island receives a huge number of travellers throughout the year. Besides tranquil natural beauty, several accommodation, transport and food options make this place a must visited destination in Andaman trip.
4. Corbynís Cove Beach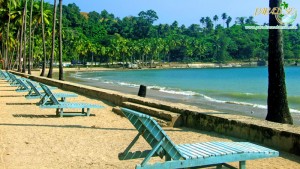 image credit:
paradiseandaman.com
Plan a picnic or a dayís outing in the mystified beauty of Corbynís Cove Beach. Although itís not very far from the city, an absolute quietness is spread in the whole area. You can go for taking a sun bath or swimming, even surfing is much enjoyable option here. There are some options for food and accommodation too.
5. Wandoor Beach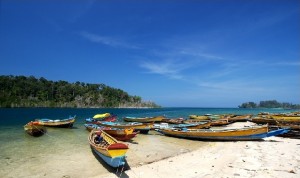 image credit:
go2india.in
This beach near Port Blair covers a vast area and deserves the large population of tourists that visit and enjoy every little moment here. If you are heading towards Wandoor Beach, get ready to have a long walk alongside the sea in the gloomy light of dusk. Besides, hotels, resorts, restaurants and good connection with the cities makes this place favourite to the tourist.
6. Guitar Island Beach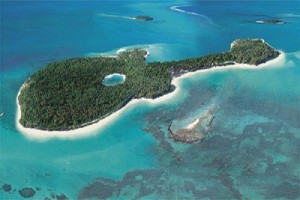 image credit:holidaybirds.com This remote beach in Andaman is very much preferable to the travellers who want some moment in solace and disconnected from the chaos of crowd. As random tourists do not consider this beach in their sightseeing schedule, an amazing feeling of silence fills up your heart and stables the condition of your mind. Although Guitar Island falls among the least visited locations of Andaman and doesnít provide enough choices for transport, food and stay, sitting or lying in a shade of a coconut tree, listening clearly to the humming roar of sea refreshes you soul and the wide laid calmness of sea soothes your eyes. One more thing, this island actually looks like a guitar. Perfect place for musicians, isnít it?
7. Elephant Beach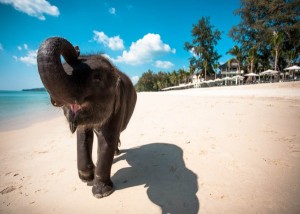 image credit:
igre123.com
This beach comes under the most famous beaches in Havelock Island too. It is popular among the tourists because of the stunning coral reef and versatile marine life. You should not forget to go for a snorkelling in the navy coloured gentle water. Accommodation, food and transport is pretty accessible here.
---