Experience the wonder of the sea with an exciting scuba diving course or deep sea water diving! Are you thinking of Goa, but we are talking about one of the seven union territories of India, are a group of Islands at the juncture of the Bay of Bengal and Andaman Sea is the Andaman and Nicobar Islands, located in the east of the Indian mainland geographically. A hill range extending from Myanmar to Indonesia, these picturesque undulating island, numbering around 572, are covered with dense rain-fed, damp and evergreen forests and endless varieties of exotic flora and fauna. Out of which these islands (about 550) are in the Andaman Group, 28 of which are inhabited.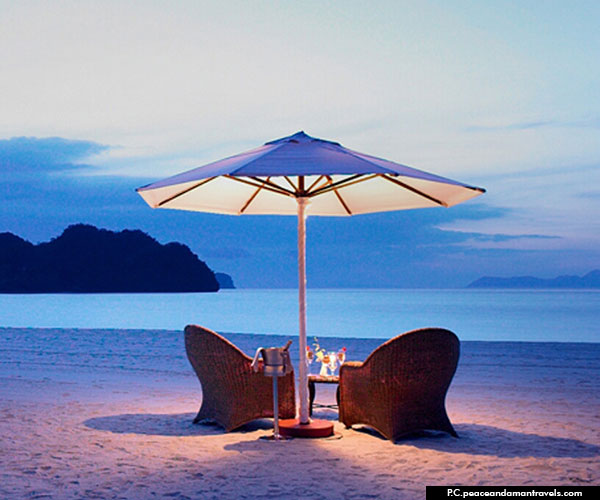 The smaller Nicobars, comprise some 22 main islands (10 inhabited). Andaman and Nicobar are separated by the Ten Degree Channel which is 150 Kms wide. East sister Island (Andaman) West Sister Island (Andaman), the islands are about 250 metres (820 feet) apart, connected by a coral reef and they are covered by forests, and have rocky shores except for a beach on the NW side of East sister. They belong to the Andaman and Nicobar Islands Territory of India.
Climate & Geography:
The Andaman is separated from the Nicobar group by a channel some 150 km wide. There are 572 islands in the territory having an area of 8249 sq km. The Andaman group has 325 islands which cover an area of 6170 sq km while the Nicobar group has only 24 islands with an area of 1765 sq km. The Andaman Islands have a tropical climate with only minor fluctuations in temperature (23-30°C) and 80% humidity all around the year. The islands have a tropical climate, the south-west monsoon sets in Andaman Nicobar islands towards the end of May and the North-east Monsoon in November. North Indians find relief from burning heat and chilling winter if they visit the Islands from May/June/July and in December/January. No chilling winter, no fury of hot summer, no water clogging or traffic jams for those who want to enjoy boating, swimming, snorkelling, sightseeing all 12 months in season. Nature of season lovers in May to December when forest is lush green and waterfalls are at their prime. Bird watcher can enjoy during winter time and drivers can enjoy the best during December.
There is also medium to heavy rain during the monsoons twice a year from the month from May to mid September and November to mid December. Average annual rainfall is about 3000 mm at Port Blair.
Normal rainfall at Port Blair: 3900 mm Mean Minimum Temperature: 23.2° C Mean Maximum Temperature: 25° C Mean relative Humidity: 80 %
If aren't you are aware of the best time and the weather suitable for visiting the islands of Andaman and Nicobar. I hope you should know in detail the best places to visit the beautiful groups of sea beaches at the suitable time, according to the month wise climatic weather. Here are some described as below:-
Should Know When is the Best Time to Visit Andaman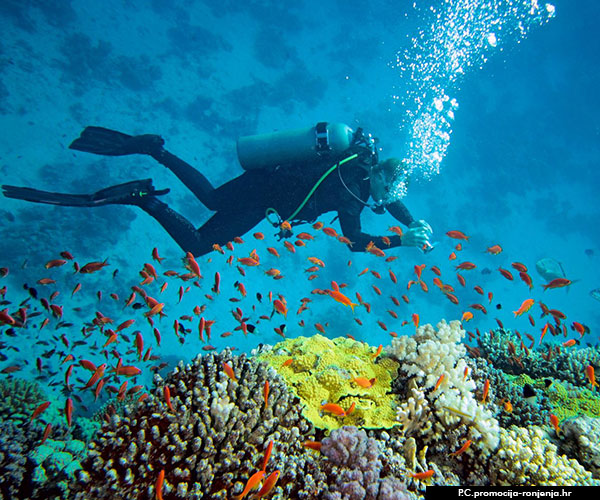 Andaman and Nicobar islands are one of the best destinations in India. Andaman between October to May is suitable for Andaman sightseeing, water sports and other tourist activities are enjoyable in this season. There is no extreme climate expecting rains and tropical storms in late summer. The winter is calm only from January to April and to some extend in October. It is quite hot in the months of March to May in the Andaman. The best time to visit Andaman and Nicobar Islands is between mid November and April. Summer can also be one of the best seasons to travel to Andaman, with warm and pleasant breeze providing the perfect clime for tourist activities.
Off-Season
In this case from mid September-during which a place in Andaman and Nicobar Island experiences a severe lull in a particular kind of economic activity, tourism due to certain circumstances in this case being rain which affects the tourism in Andaman. In this season the sky is generally overcast cloudy, usually elbowing the lazy Andaman sun behind its white blanket, preventing it from doing any tourist activities. So, if you choose to come here during "off-season" because it is cheaper, and then you complain that the sea is three different shades of grey instead of aqua, blue and green that you cannot see the bottom of the ocean from your boat. To come at the time of off-season despite of knowing that the only reason it was so cheap will make the trip most boring and annoying.
Best Places to Visit Andaman with the Season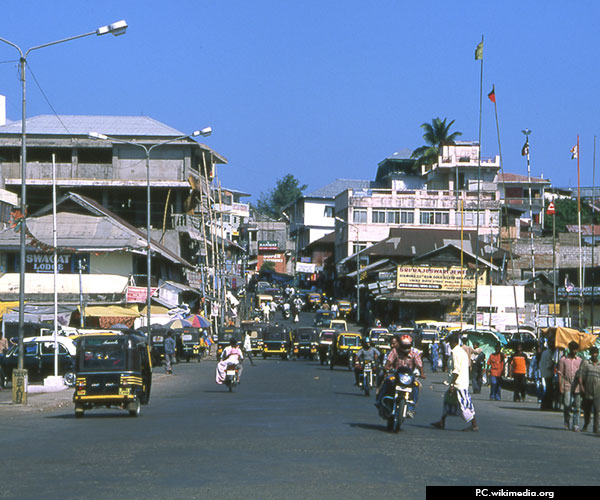 Top places of interest in the Islands are the capital of Andaman Port Blair and the entry point to the island chain has a cluster of houses, hotels and shops. A 20 minute boat ride from the mainland would take you to the Ross Island, a place alive with wildlife. Adventure seekers can avail the services of trained divers and go for snorkelling. Havelock Islands is a four hour boat ride from Port Blair and one of the most beautiful among the islands with its beach and abandoned nature. The best time to visit Andaman is during the winters when the weather is cool and it is ideal for sightseeing, summer can also be the best season to visit Andaman, with warm and pleasant breeze providing the Andaman best time to visit for tourist activities.
Best Time for Scuba Diving in the Andaman Islands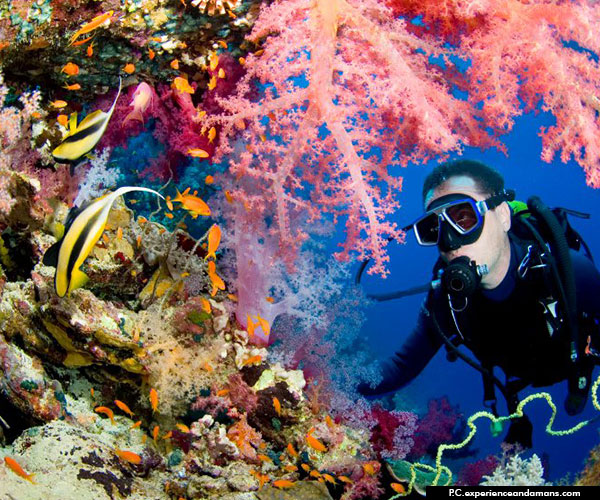 Rain doesn't matter so much for diving but it affect visibility at shallow depths, but this only happens when there is extended rainfall here (which doesn't happen often, even in the monsoons- we usually get short showers). Most of the dive sites are off shore and once you descend to the dive depths, conditions aren't affected so much. Tides play a much bigger role in affecting underwater visibility and that changes from week to week so the range of visibility remains more or less the same all year long, whether it is raining or sunny.
Seasons in Andaman Islands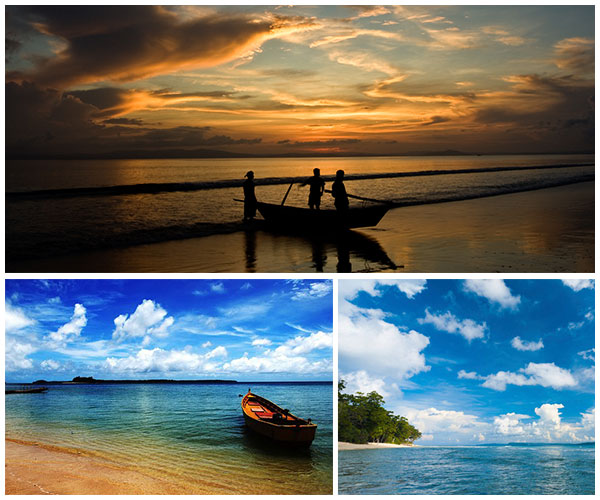 From winter to summer the weather in Port Blair remains pleasant for sightseeing, beach activities and water sports. The Andaman and Nicobar Islands are one of the most popular beach tourist destinations for travellers. The islands experience a tropical climate and heavy winds during monsoon.
Winters: (December-February)
Average minimum temperature remains around 22 degrees while the average maximum around 30 degrees making daytime a bit warm.
Summer: (March-May)
It starts in the beginning of March and ends in mis-May, average minimum temperature remains around 24 degrees while the maximum temperature lingers in the mid-thirties making it a slightly uncomfortable time to visit.
Monsoons: (May- September)
The rainy days start by end of May and lasts till September. However, post-monsoon rain continues till December. Weather remains hot and humid during these months. The city also receives heavy rain with strong winds during this period.
Early November until mid-May: (September-November) The best weather, and often the best diving conditions in Andaman. It is mostly sunny at this time of year, and the sea is sometimes flat enough to reflect the clouds above.
---