Andaman and Nicobar Islands is a group of 572 islands popular for its 3S "Sun, Sea and Sand" covers more than 8,073 sq kilometres area, it's a Union Territory of republic India. The islands are glorious for its tranquillity, white shine sandy beaches specify by sparkling blue waters.
Its twinkling greenish-blue sea waters are surrounded by prehistoric forest and mangrove woodland and its mesmerising beaches liquefy under marvellous firestorm-and-purple nightfall. The Nicobar Islands are closely off limits to travellers, because of the tribal area in the islands.
The eye-catching seaside divined with surprising hydro-graphical life and coral reefs create the scenery stunning wonderful, serve a quintessential vacation isolated from the hurly and burly of the busy and crowded city life. It is a heaven for adrenaline junkies alike and nature lovers.
In the Andaman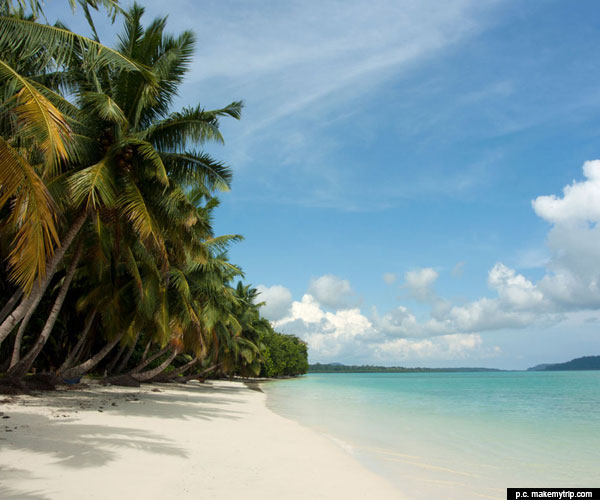 You are in the Andaman never being disappointed when you experience this all activities to do in the Island. The islands offer the travellers lots of thrilling day activities in day enjoy the watery Snorkelling, Scuba Diving, Ridding Banana Boat, Glass bottom Boat ride, Parasailing, Swimming with Elephants and travelling in a seaplane, you can also from the land like Sightseeing, Nature walk through Rubber Plantation, Trekking, Lime stone Cave, Bird Watching, See exquisite sunrises and sunsets, and also sun bath.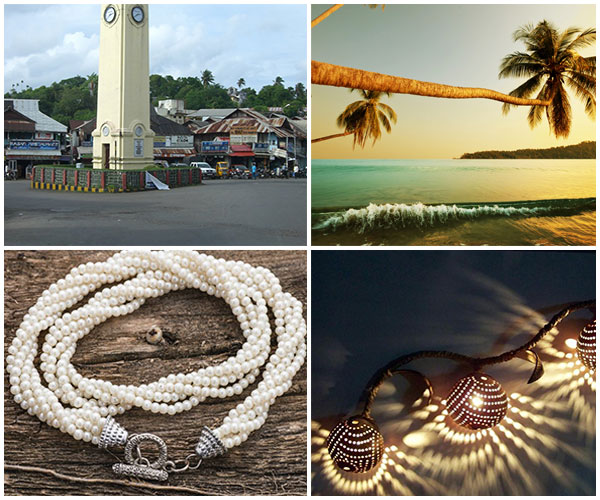 After the all day fun in evening when the weather become cold and environment full with tranquil and happiness go for the Shopping and brings some life time memory of your Andaman sightseeing, can be some gifts for the others members of the family, relatives and friends as we know that when you are preparing for the trip at that time everybody show their demand to fulfil that all demand you must go to Andaman Shopping market. Here some most popular and easy caring things you can buy from the Andaman local Market.
Bamboo Craft One of the Wonderful Things to Buy in Andaman: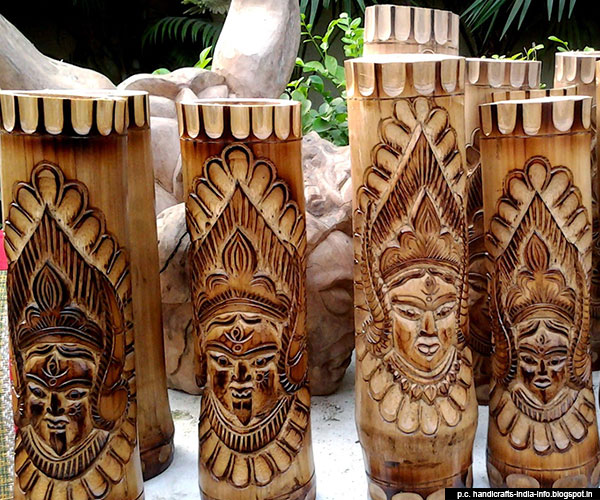 The Andaman and Nicobar Islands is famous for its wonderful artistry bamboo craft, raw material for products easily available in the area. I think its suitable gift for the all aged of your family. Some Bamboo made things to buy in Andaman and Nicobar Island for you and your family.
Bamboo Crocodile
Beer Mug
Tea Tray
Bamboo Strip Hats and many more
Cane Craft:One of the Famous Things of Andaman and Nicobar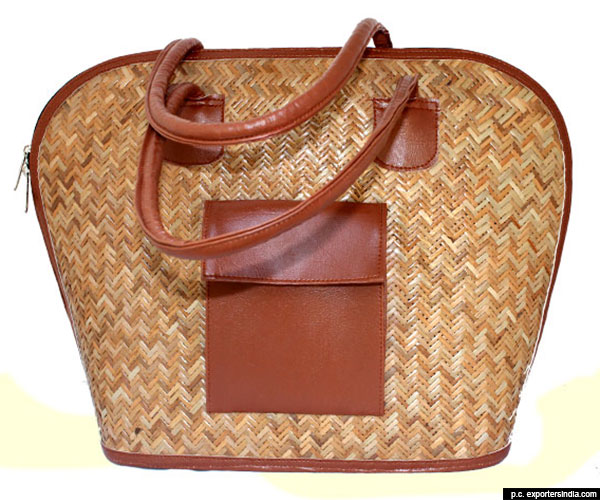 One of the famous things of Andaman and Nicobar Island local people create the products with love and care for that the cane handcraft are reflect the love of them.
Cane Furniture
Lamp Shade
Cane Baskets
Cane Fans
Masks and many more
Coconut Shell Lamp:Aversatile Lamp Shade made up of Coconut Shell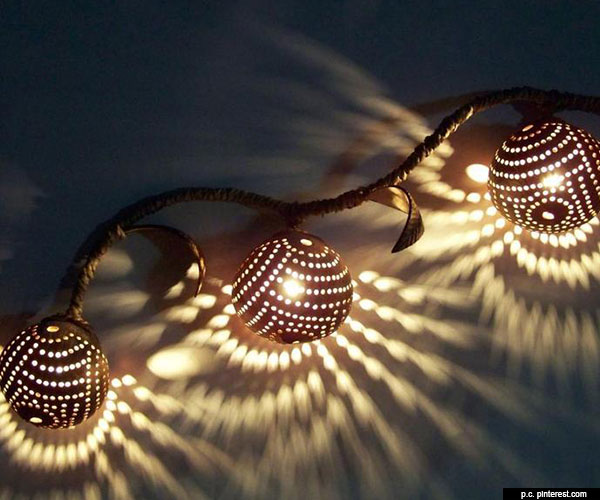 Nicorbarese women are usually made in their leisure time and it is a versatile Lamp Shade made up of Coconut Shell, it's a superb handicraft of the Union Territory.
Palm Mat:Innovating and Interesting Handicraft of the Scenic Andaman and Nicobar Islands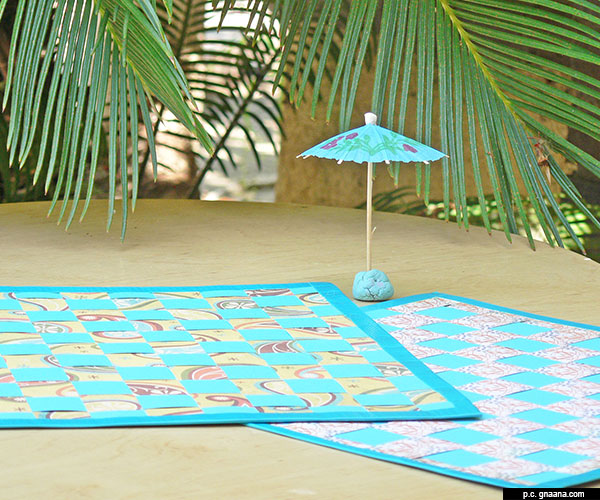 It is another innovating and interesting handicraft of the scenic Andaman and Nicobar Islands and it will be the perfect thing for colouring increase of your house.
Door Mat
Floor Mat
Bed Mat and many more
Wooden Curved: A Popular Artistic Material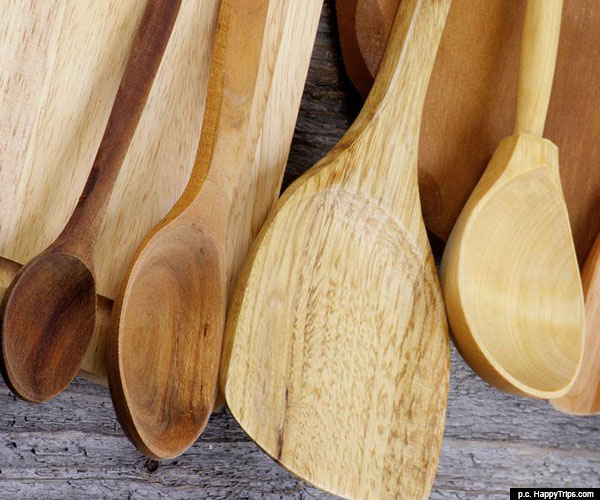 The Wooden curved are very popular artistic materials. Driftwood, formed by the wave and flow of the sea, is freely obtainable in the Islands, and visionary transmogrify into articles d'art.
Tables and Chair
Tray
Walking sticks
Wooden Utensils
Wooden statues and many more
Jewellery: EnthusiasticPearls Shopping in Andaman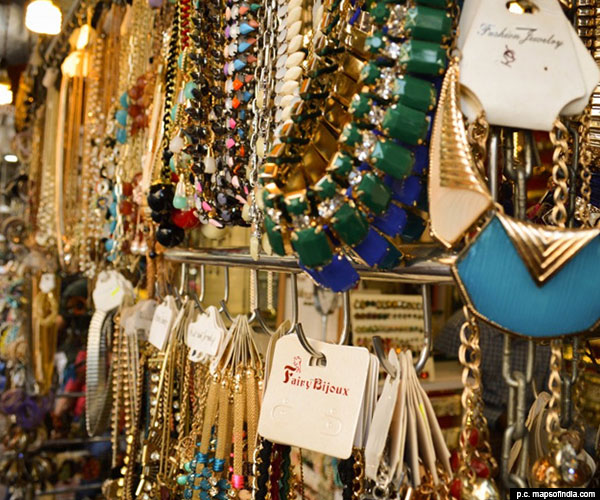 I think its universal truth that the all women are madly lover of Jewellery but it doesn't matter that which is the raw materials of the Jewellery. Andaman and Nicobar Islands is the great resources of pearls, Corals and many more sea life shells so Jewellery made up of these very popular all over the world. Pearls shopping in Andaman is really very enthusiasticand life time memorable.
Necklace
Earrings
Bracelets
Rings
Bangles and many more
Colourful Sarongs: Reflects the Women with Their Pretty Look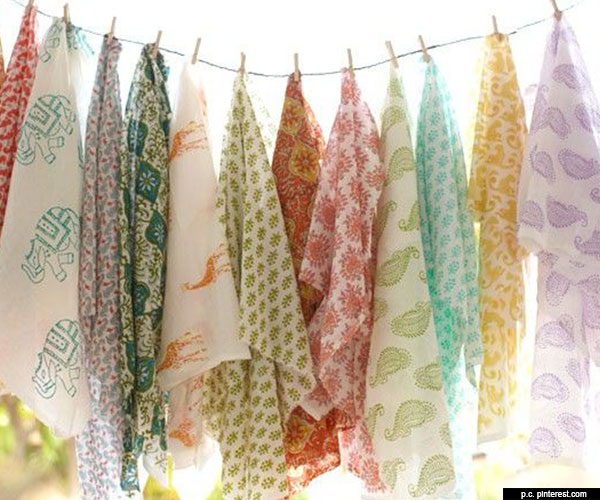 It is an excellent drawing of the local mainly the drawing are reflects the women with their pretty look. Gauguin outstanding, about 3-4 hessian coffee bags stitch together with stamps and printed on bags. The Shells, flowers, and bright colours are painted with all things 'tropical beach'.
Electronics:All Electronics Products and Other Stationary and Curios Under a Single Roof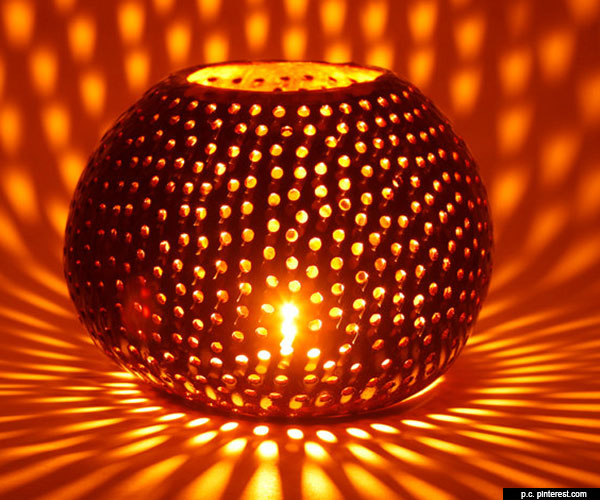 Shopping Singapore is stores the all electronics products and other stationary and curios under a single roof in Aberdeen Bazaar. Especially the Shopping Singapore sells cameras in different forms.
Camera
Others Electronics products
Curios and many more
Sun Caps:One of Important Things to Buy in Port Blair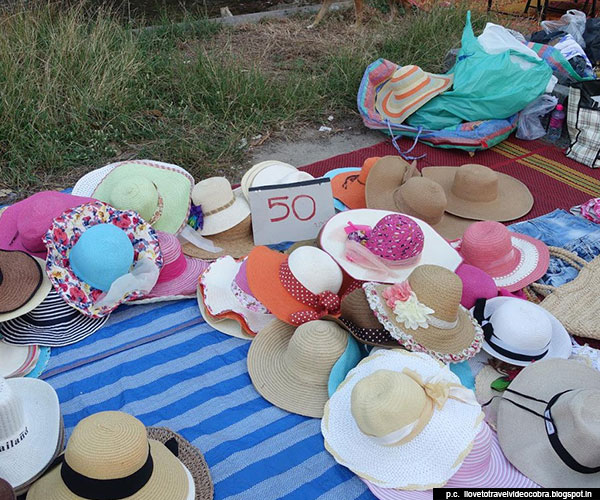 When you are in the beach so need a Sun cap since the sun is moderately brighten in day. If you want to lie in the beach with a glass of drink in your hand along with your friends and beloved one then you must need a Sun caps. After boarding in Port Blair sun cap is one of important things to buy in Port Blair.
Think to Buy Spices from Andaman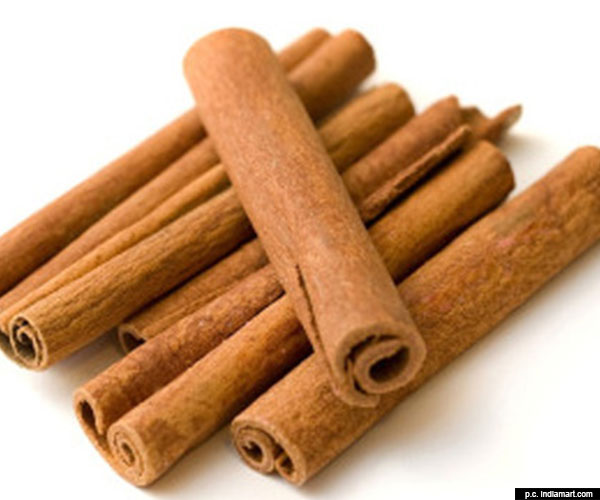 Spices is the best gift for the both Indian and International travels. The island is abundant of species like cardamom, Black pepper, Cloves, Cinnamon etc. I think buying spices from Andaman is the best idea as the gift for cooking lover women.
Cardamom
Black Pepper
Cloves
Cinnamon
 
Where to Shop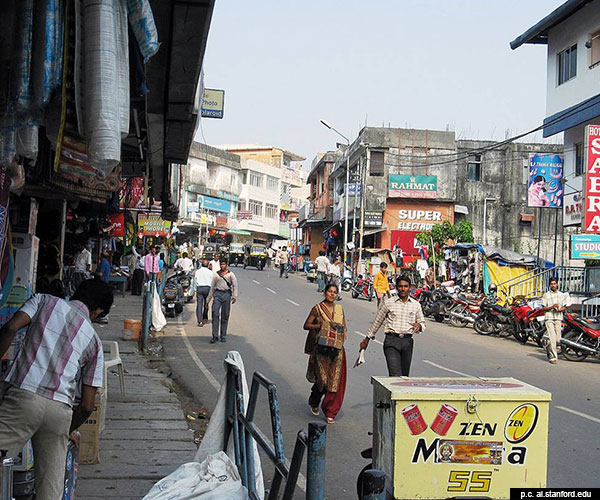 In the Andaman and Nicobar Territory have lots place for peaceful shopping namely Sagarika Government Emporium, Aberdeen Bazaar, Shopping Singapore, Government Emporia and some others shopping centres areGoalghar, Junglighat, Prem Nagar and Delanipur. Aberdeen Bazaar in Andaman is most popular bazaar which sells everything in reasonable prices.
---