The Andaman is known as heaven of island is the sort of Indian union territory situated in the Bay of Bengal which has port Blair as its capital and nearer to Thailand, Myanmar and Indonesia than to India. The major port is also Port Blair. The exotic island and wilderness with romantic location makes it best honeymoon spot.
Moreover, beautiful blessed lofty islands are located in North Andaman, Middle Andaman, South Andaman, Little Andaman and Baratang islands. This little island which occupied a little space in the world map is a perfect blend of historic and modern cultures to attract tourist. The Andamanís is group of 204 islands while Nicobar is group of19 island out of these only 36 island is Nicobar and mangrove forest are found in abundance in these islands.
Andaman at a Glance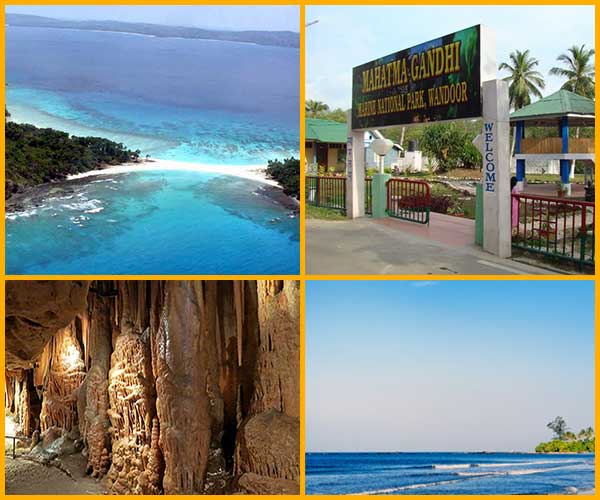 Andaman is Camelot of adventure with the virgin white sand beaches, crystal clear azure lagoons, dense forests, and vibrant marine will add blazing romance in your honeymoon. Beside your busy schedule you can explore and experience bliss in your honeymoon trip the verdant greenery, the snow laden peaks, exquisite flora and fauna. There are the places for honeymooners who are searching to relax, privacy, beaches to take long walks, romantic places to visit. The Andaman & Nicobar Islands is filled with all these necessities for newly married couples. So check out the most romantic places-
Neil Island (Laxmanpur Beach)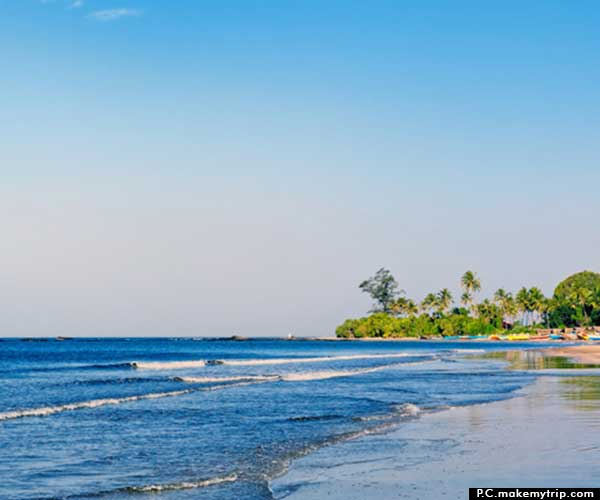 Wonderful beach Neil Island is isolated island located in Bharathpur. This is smaller than Radhanagar but it has its own charm to fascinate the huge flock. Mainly have three beaches within them and they are as follow Sitapur, Rampur, and Laxmanpur beaches. So, if you want take a break from your busy schedule and lifestyle than come rejoice in this most tranquil island and relax and enjoy with your beloved.
Cinque Island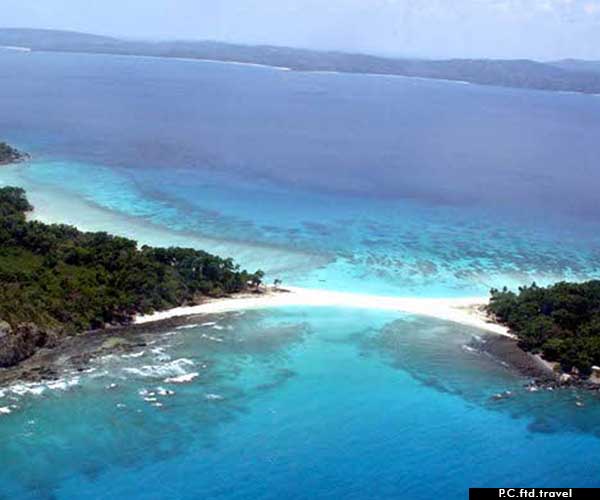 The island is situated 26 km from Port Blair is the most popular island located in Andaman rich in rare corals and under-water marine life, Cinque Island has fine sandy-beach and sandĖbar connecting North and South The couple who want enjoy its grandiose beauty along with interesting activities like scuba diving, camping, fishing and snorkeling will infuse mirth in your romance.
Mahatma Gandhi Marine National Park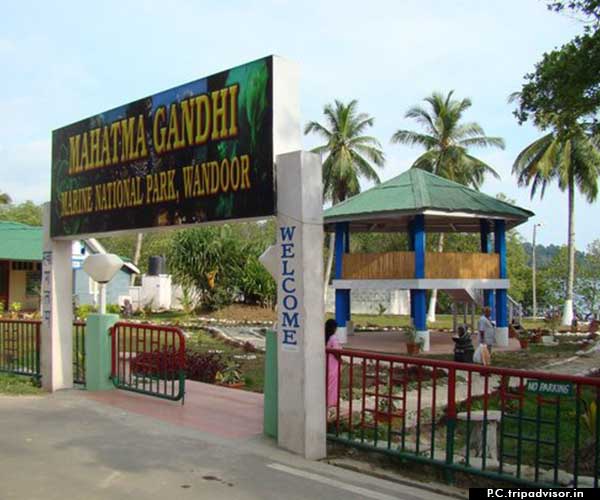 It is situated about 30 km from Port Blair, amazing park with numerous surprising sites for couples. Park is thriving with variety of coral reefs, colorful fishes, mollusks, shells, starfish, turtles, salt-water crocodile etc. Also Newlywed can take their love affair in high air taking love ride of scuba diving and snorkeling. Caves and Caverns are another interesting aspect of these islands. The sandy beaches where boats can land are interspersed between the sheer and imposing granite cliffs and walls.
Limestone Cave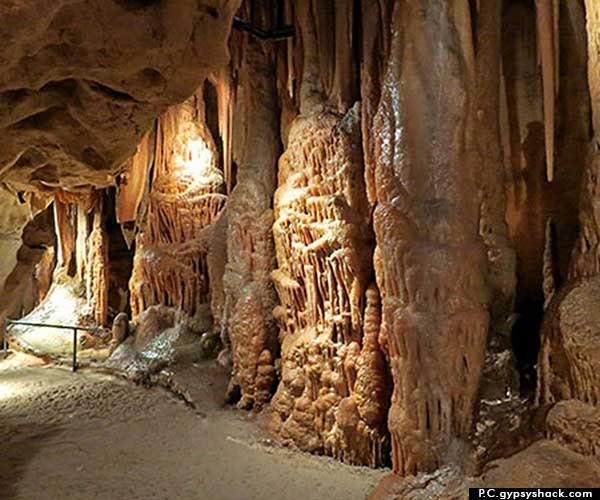 It is about 90 km away from Port Blair.In Baratang there is huge deposit of limestone where some deposit are formed in the form of cave it is known as Limestone Cave. There are more than 300 limestone and many more and the speed boat journey one takes is totally worth.The boat ride is covered with a canopy of the forest which is also a home to the indigenous ĎJarwaí tribe. History honeymoon will dazzle with the knowledge of interesting local tribes, cave and the couple will enjoy the scenic beauty and leave you with impression.
Little Andaman Island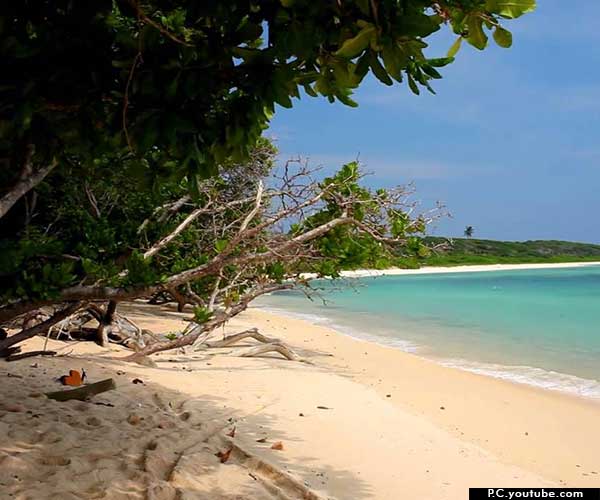 The little Andaman Island or hut bay is most enthralling islands White Surf Waterfall, and the Whisper Wave Waterfall, that everycouplemustenjoy. There is various attraction like Ramakrishna farm, Kalapathar little Andaman, the waterfalls, Ramkrishna pur dam, south bay light house, little Andaman waterfalls along the well tamed elephant safari altogether will avail to enhance your romance.
Chatham Saw Mill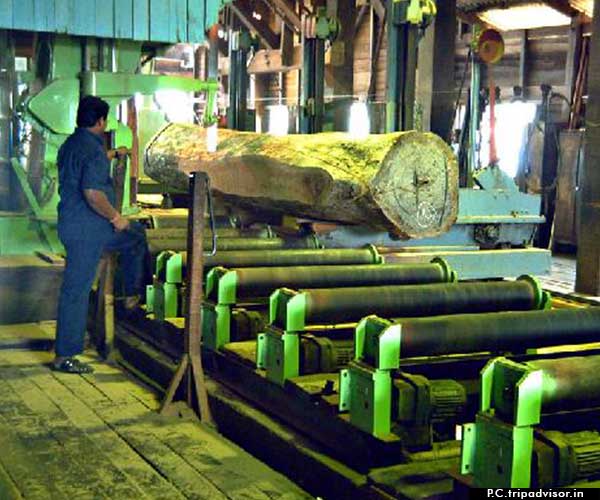 Chatham Islands connected to Port Blair by a 100 meter long bridge The wonderfully crafted wooden showpieces at the museum, beside taking your romantic walk you can learn about the extra ordinary bomb pit, pillar of the planet.
Chidiya Tapu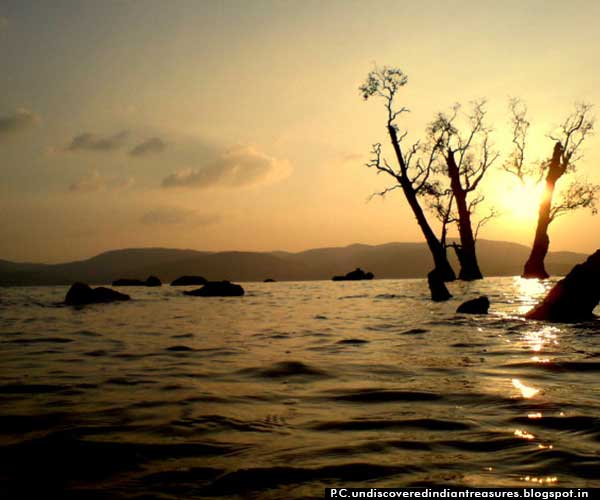 Chidiya Tapu is most famous for sunset point and Bird Island the beach is located on the furthest Southern tip of South Andaman Island 25 km South of Port Blair .The main attractions here include the Chidiya Tapu Biological Park, Chidiya Tapu Beach, the Sylvan Sands and the Munda Pahar beaches. Chidiya Tapu is well known for its green landscape, enthralling beaches, variety of corals, vivid butterflies and most significantly, the exquisite view of the setting sun in the horizon. You can enjoy your exalting love affair with beautiful ride with best fusion of roads and nature. So enjoy your time in Port Blair.
Radhanagar Beach (Havelock Island)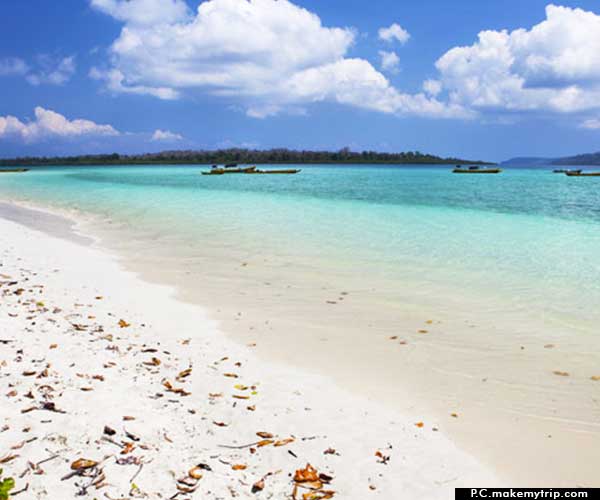 It is most popular and largest beaches in Andaman so while beautiful sand; well cares, blue turquoise water and green tree spent your day from sunrise to sunset. It has some solitude place were honeymoon couple can find absolute privacy under open sky .So spent more time with your beloved by walking in beach along candle light dinner in any beach resort in Havelock Island. Itís really awesome.
Jolly Buoy Island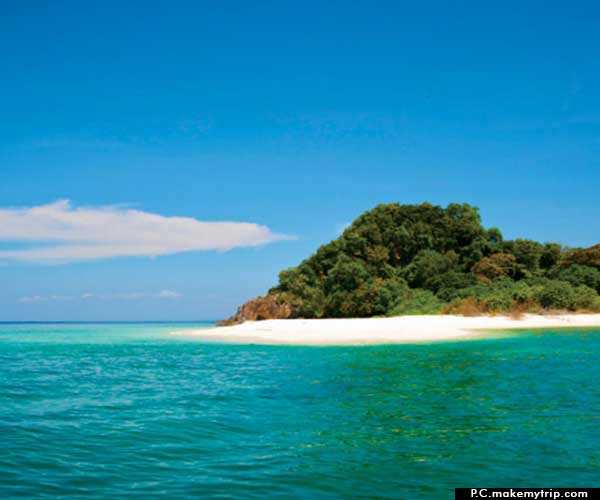 Jolly Buoy Islandis inAndaman and Nicobar is a part ofMahatma Gandhi Marine National Park. It is very famous for under water corals and the pristine clear beach and while enjoying with your beloved the underwater coral view through snorkeling, Scuba diving or from the glass bottom boat. As a standard trip, couples while getting down from the ship and transferring to the island through small boats, will be taken through a ride and will be shown these under water corals through glass bottom while raising your love.
Some of Your Best Companion for Honeymoon
Hence, if you want to enjoy the exotic beauty of Andaman than hurry up as planning trip is no more tussle if you get good operator who will guide you beside providing you great deals and offers. Also your valuable time will not waste as tour operators will make your trip easy to find or book flight/railway, hotels, or holiday or honeymoon with good offers. But be side that some tour operator is cheater in big name so get detail information before you contact. We have suggested name of best tour operators of Andaman for your ease and make your honeymoon trip intoxicating.
1.R. R. Tours & Travels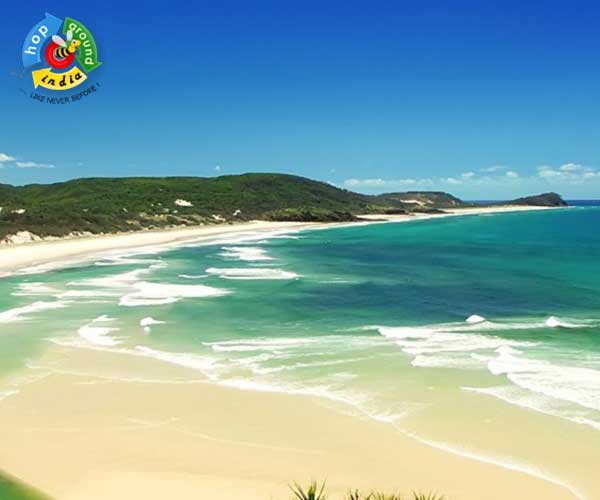 It is award winning tour operator as well as heart winning operator in Andaman. Their Mission is to provide a Quality service with web portals support like book hotels, Flight, Bus & Train ticketing also the company delivers high class services with short time span within affordable costs. So take R.R. Tours & Travels as your honeymoon guide and make your honey unwrinkled.
Contact At
Add:
90, Anna salai, Shop No.13, Ground Floor, Wellington Plaza, Chennai Ė 600 002.
Phone:
+91 98400 31777, 94443 7277
Email
:rajaram@rrtoursandtravels.co.in,ticketing@rrtoursandtravels.co.in
Website:
www.rrtourstravels.in
2. Andaman Dweep Darshan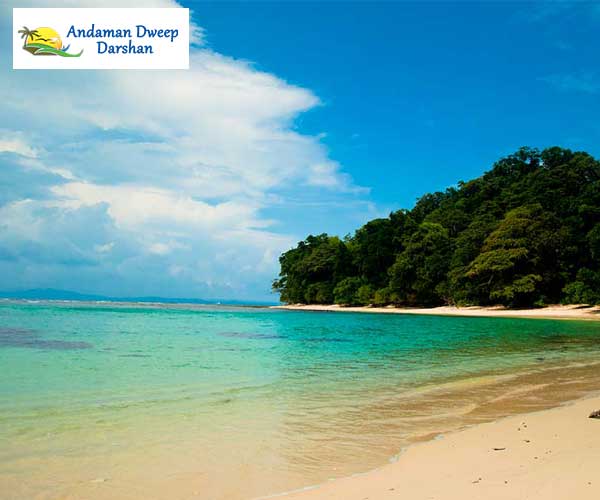 Andaman Dweep Darshan has been reckoned as one of the major Tour Operator and Reputed as a Travel Agency in Andaman & Nicobar Islands is bolstered by our skill and determination to excel andconstant support and backing of a highly experienced team of travel planners and agents that has immaculate mastery in the various aspects and mostly for honeymoon planning and arrangements. So donít miss these tour operators for making your honeymoon blissful one.
Contact At
Add:
18, Shivram Shopping Complex, Mohanpura, Port Blair, South Andaman. Pin 744101
Phone:
+91 94760 28303, 70639 65333
Email:
info@andamandweepdarshan.com, sales@andamandweepdarshan.com
Website:
andamandweepdarshan.com
3. Paradise Tours & Travels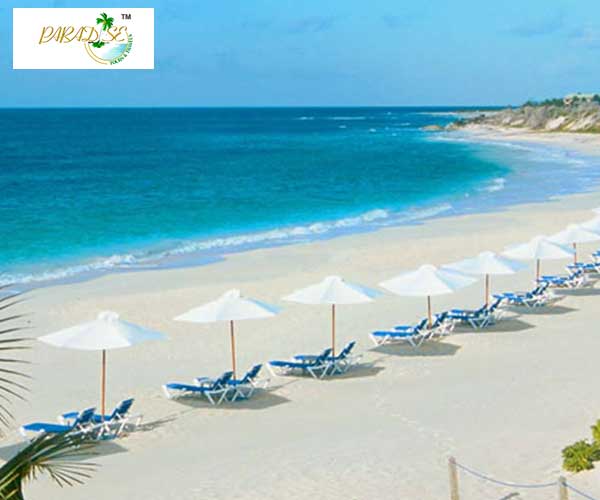 Paradise tours and travels is 19 year old company has catered a wide variety of clients. The well experienced company has experience of catering corporate world, large and regular groups, oneymoon couple. So your love affair will blazed along the facility they offer like jolly ride & snorkeling at Cellular Jail and Ross Island, so couples can experience the exotic honeymoon trip.
Contact At
Add:
Midduna Tower Building, DAG Colony, 112, M.G. Road, Port Blair, Andaman and Nicobar Islands
Phone:
+91 3192240243, +91 3192235214, +91 96795 55595, +91 96795 55585
Email:
contact@paradiseandaman.com
Website:
www.paradiseandaman.com
4. Lucky Travels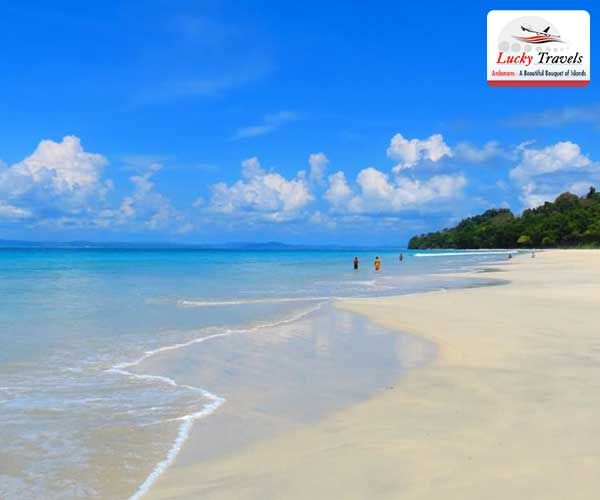 Lucky Travel Service is the most renowned since year 2007 " has today grown into a giant organization run by a team of hardcore professionals. They specialized in varied packages been possible mainly due to the faith that travelers have developed in them over the years for assistance in traveling Andaman. Honeymoon planner your trip will be awesome and as per your choice with activities,sightseeing, and place to spent passionate time with each other so grab them and make it most memorable.
Contact At
Add:
G. Road, Middle Point, Andaman & Nicobar Islands, M. Port Blair, India
Phone:
+91 94342 61457, 99332 12751, 94760 52013
Email:
luckytravels_pb@yahoo.com
Website:
www.andamanluckytravels.in
5.Emerald Tours and Travels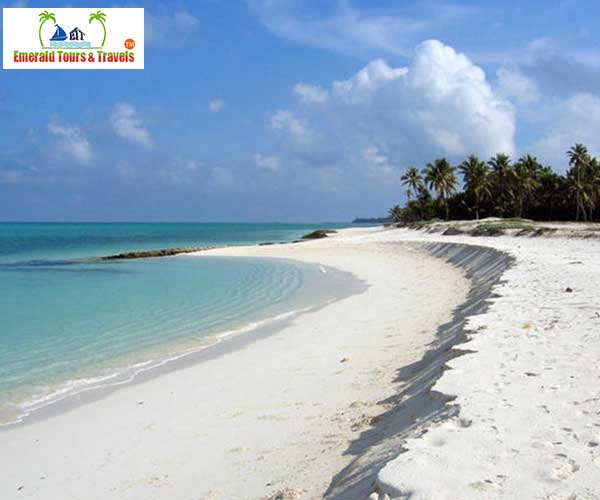 It is established in 2007 under the mentorship of the illustrious CEO - Mr. Javeed Ali. Emerald Tours & Travels brings you the best Holiday honeymoon Travel Packages in the Andaman & Nicobar Islands and committed to providing you the best holiday experience ever so that Andaman Islands become your favorite honeymoon destination. Excellent service and affordable price for your enchanting honeymoon.
Contact At
Add:
Office No. 03, Near Dugnabad School, Port Blair, Andaman & Nicobar Islands, India
Phone:
+91 94342 84736, 80011 27200, 99332 45630
Email:
emerald786javed@gmail.com, andamantour2004@gmail.com
Website:
www.andamanemeraldtour.com
6. Travel Andaman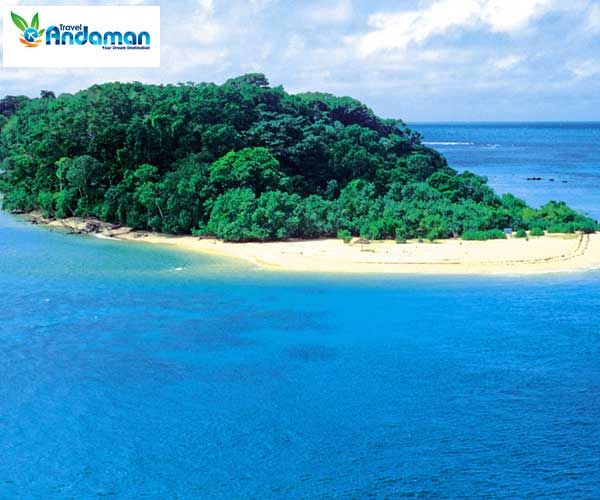 Travel Andaman is well known Tour & Travel Operator in Andaman offers the best tour packages for Andaman and take care of customerís comfort and need, Travel Andaman, special honeymoon packages in Andaman, if you want to make your tour as an adventure tour then you can go with our adventure tour packages in Andaman making your honeymoon triumph of love.
Contact At
Add:
Phoenix Bay church Lane -8, near Carmel school, Andaman & Nicobar Island, Pin- 744102
Phone:
+91 80011 25522,9933 224853
Email:
travelandaman.in@gmail.com, info@travelandaman.in
Website:
travelandaman.in
7. Vicky Tours & Travels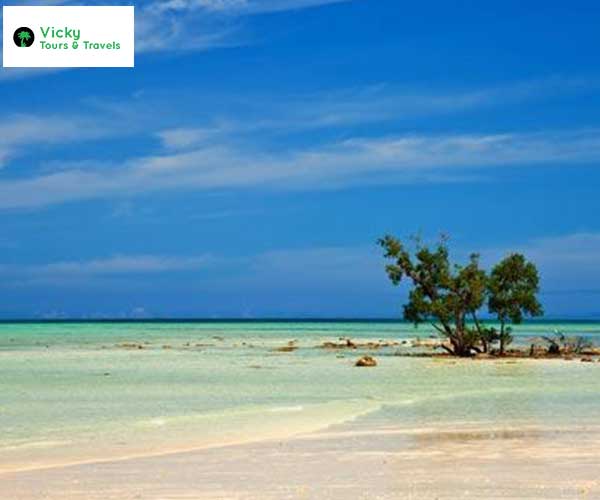 This is most excellent tour operator for honeymoon destinations in India; Andaman & Nicobar Islands find a place among the top ten destinations. Vicky tours and travels, a trusted travel agency that operates from Port Blair presents you a variety of packages like Andaman Holiday Packages, Tour Packages, Honeymoon Trips, Educational Tours, Family Tours and Sightseeing Tours. We have something in store for everybody; packages are made such that they suit the needs and budget of every customer. So make honeymoon an adventurous and lively one with their assistance.
Contact At
Add:
No1, Dignabad Port Blair, Port Blair, Andaman & Nicobar Islands, India, 744101
Phone:
9434299067, 8001077774, 91-03192-231991
Email:
vicky.toursandaman@gmail.com
Website:
www.andamanisles.com
8. Experience Andaman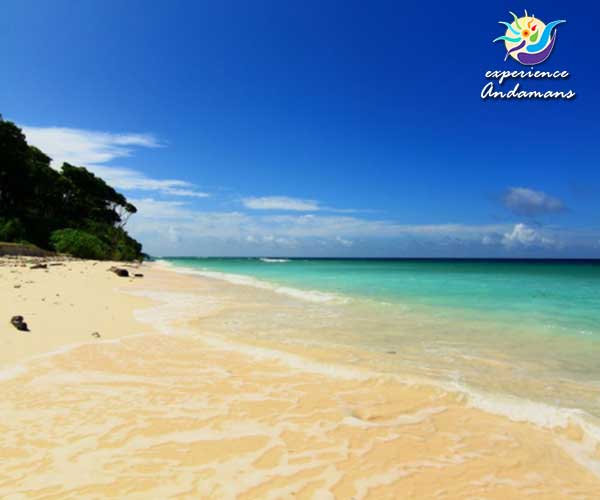 Wonderful service of the team Experience Andaman is amazing you will love the experience here. With them your Andaman Honeymoon tour Package will contain Exclusive Honeymoon Kit that include beach side candle lit dinner (It is the most exclusive one), Decorated beds, cakes and Bouquet, Cruise to reach all the islands, personally reviewed hotels and resorts and yes we cover all the best attraction in all the islands (Port Blair, Havelock and Neil Island is a reason why we are considered one of the best travel company for travelers visiting Andaman Islands. So make your honeymoon alluring and worth to remember lifetime.
Contact At
Add:
Opposite Cooperative Bank, Dairy Farm, Port Blair, Andaman and Nicobar Islands, India
Phone:
+91 99932 089778, 99320 89782
Email:
info@experienceandamans.com
,
agents@experienceandamans.com
Website:
www.experienceandamans.com
9. Apsara Travels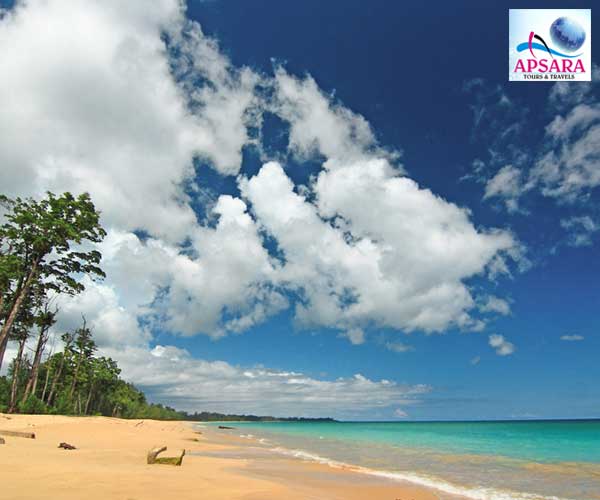 It is amongst most deserving travels operator in Andaman. Apsara Travels is amazing in Adventure tourism like trekking, Island camping, snorkeling, scuba diving etc and other water sports are the real attractions. A marvelous mix of nature's most precious delights and the loving couple, the Andaman & Nicobar Islands are to be visited a once in a lifetime to gather fond romantic experience.
Contact At
Add:
Hotel Shah - M-Shah Complex, Ground Floor, Mohanpura, Port Blair, Andaman & Nicobar Islands
Phone:
03192-231231, +91 94342 60107, +91 99332 19971
Email
: apsaratours786@yahoocom, apsaratours786@gmail.com
Website:
www.apsaratravels.in
10. Andaman Tours and Travels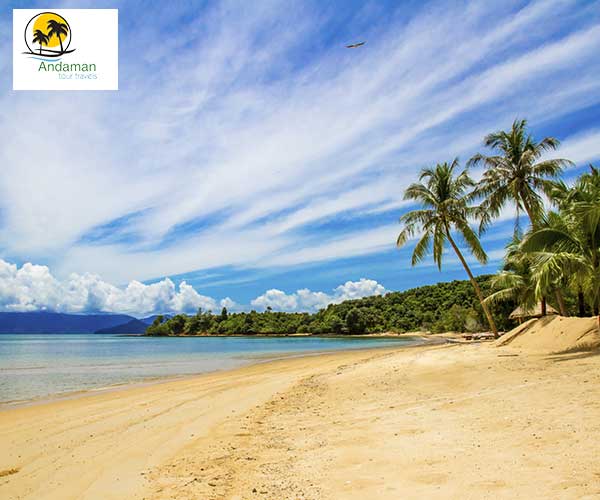 The wide range of facility is offered by Andaman Tours and Travels. They deal with best quality with comfort and satisfaction for honeymoon trippers. Also the Andamanís honeymoon reviews are coming with applause for their service. So rejoice with Andaman Tours and Travels and feel the love in air.
Contact At
Add:
M.G.Road 2nd Cross 19/2, Junglighat, Port Blair, Andaman and Nicobar Island
Phone:
+91 (0) 99332 84938[24x7], +91 (0) 96795 04938 [working hours]
Email:
Holidays@andamantourtravels.com
Website:
www.andamantourtravels.in
11. Seabury Holidays
Seabury Holidays is the best Andaman honeymoon packages provides you with the various facilities, the well managed staff and along the unique Andaman honeymoon package cruise is available so experience the mind blowing trip with them.
Contact At
Add:
Jatin Das Sarani Road, Ashmi Kunj opposite, Ashrampara, Siliguri-734001, West Bengal, India
Phone:
+91 353 2641933, 98325 08960, 94757 61779
Email:
info@seaburyholidays.in, packages@seaburyholidays.in
Website:
www.seaburyholidays.com
12. Flamingo Travels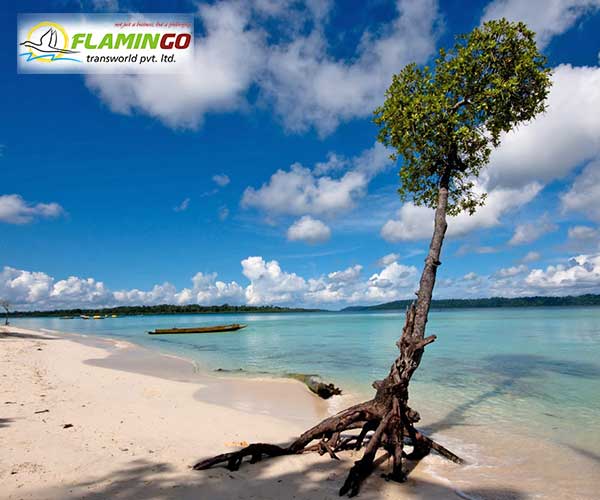 They are most reliable tour agent in Andaman. They will managed your honeymoon trip without any difficulty making you stress less and everyday will be created memorable making your love epitome. You will obviously take opportunity thank him.
Contact At
Add:
201/202, Gala Business Centre, St. Xaviers College Corner, Near Classic Gold Hotel, Off C. G. Road, Ahmadabad 380 009, Gujarat, India.
Phone
: +91 98250 81806, +91 79400 01500
Email:
world@flamingotravels.co.in
Website:
www.flamingotravels.co.in
13. Welcome Andaman Travels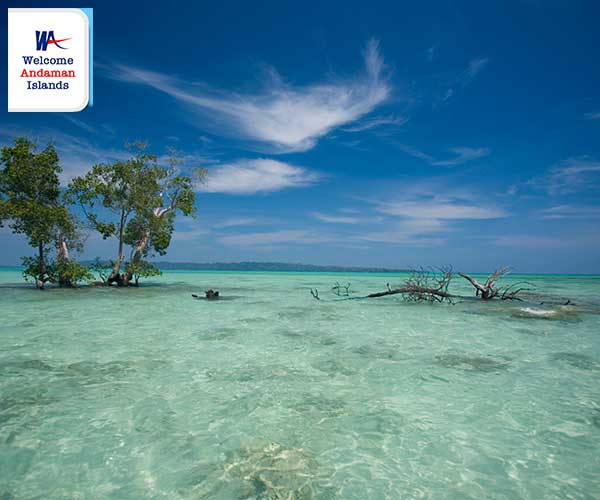 Join the assistance of welcome Andaman travels to make your journey worth remembering. They are trustful team specialize for honeymoon package will facilities you every comfort and satisfaction with it highly efficient staff with ambience. Will make your honeymoon fun with various sightseeing and activities making you romantic.
Contact At
Add:
Bathu Basti, Garacharma, Port Blair 744105, Andaman & Nicobar Islands (India)
Phone:
+91 80015 00511, 80015 00533, +91 80015 00644
Email:
welcomeandaman@gmail.com, welcomeandamantravels@gmail.com, contact@welcomeandamanislands.com
Website:
www.welcomeandamanislands.com
14. Andaman Exotic Holidays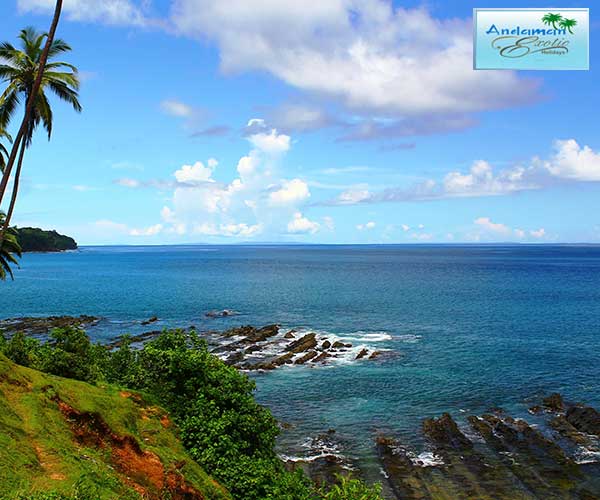 Andaman Exotic holiday is most desirable tour operator in Andaman. They deal in honeymoon package with affordable price. They will arrange everything on time also you enjoy their service making your honeymoon trio delightful memory.
Contact At
Add:
Opp. Tamil Sanzam, M.A Road, Opp. Kerala Samajan, Port Blair-744101, Andaman & Nicobar Island
Phone:
+91 80018 01000, +91 99332 46932, +91 3192 232036
Emails:
support@andamanexoticholidays.in, ceo@andamanexoticholidays.in
Website:
www.andamanexoticholidays.in
15. Andaman Excursion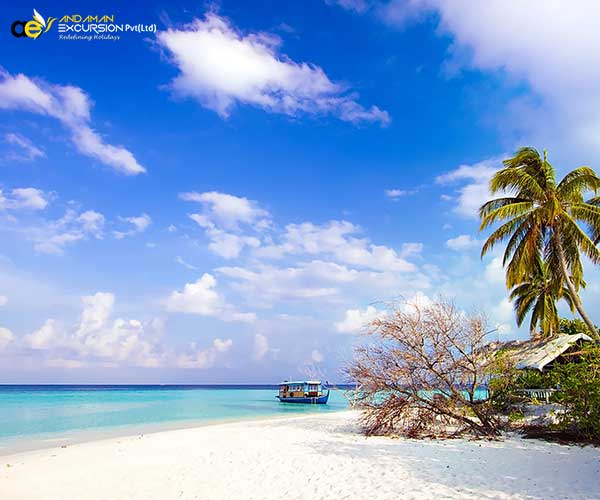 Andaman is endowed with beautiful landscape so, if you seeking for mesmerizing honeymoon trip than it can be made real and glorious joining the hand of expertise Andaman excursion providing you picturesque honeymoon. So donít wait but take assistance of them and they will make and manage everything as you planed.
Contact At
Add:
No 38, First Floor, R.K Market Complex, Junglighat, Port Blair - 744103.
Phone:
+91 99332 48418
Email:
andamanexcursion@gmail.com
Website:
www.andamanexcursion.com
16. Andaman Bluebay Holidays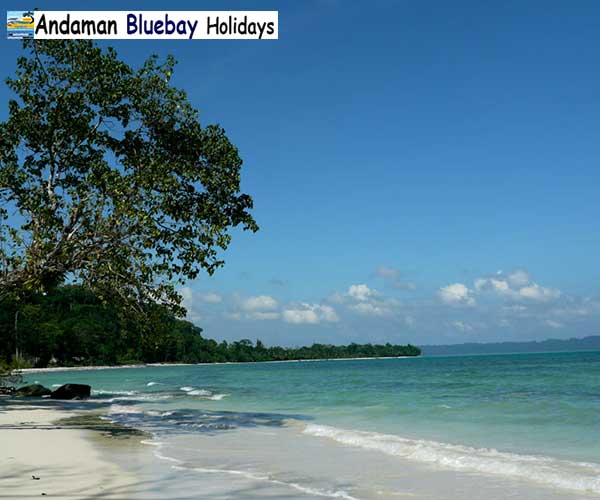 The simplicity of that principle is backed up by a lot of hard work and years of experience by Andaman Bluebay Holidays provides many services for the clients but especially worth in dealing honeymoon package.
Contact At
Add:
Near Bus Terminus Point, Port Blair, Andaman and Nicobar Islands, India,
Phone:
+91 3192 250133, 99332 15764, 94742 12831, 94742 87596
Email:
andamanbluebay@gmail.com, info@andamanbluebay.com
Website:
www.andamanbluebay.com
17. Absolute Andaman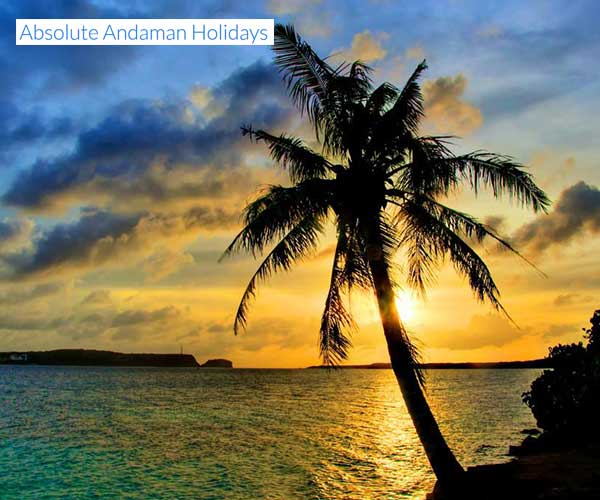 Absolute Andaman is a Complete T?ravel? M?management? Company?, Teamed by Hardcore Professionals & The Leading Travel, Tours & Holidays Operators in Andaman Islands, INDIA. Andaman Nicobar Islands is a very popular holiday destination.If you are planning a trip to the Andamans, it is very important to deal with the best Andaman tour packages. The beauty of the beaches, blue lagoons, exciting wildlife and fun excursions will truly hypnotize so be ready to explore your romantic dream with assistance of absolute Andaman.
Contact At
Add:
New Pahar Gaon, Near Bus Terminus Point, Port Blair, Andaman and Nicobar Islands,India
Phone:
+91-9933215764
Email:
andamanbluebay@gmail.com
Website:
www.absoluteandaman.com
18. Holiday Knock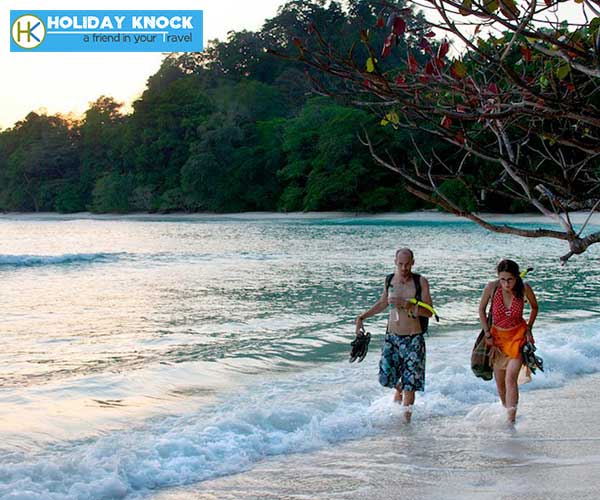 Holiday Knock is offering the best online tour package to the destination of your choice administration located in Delhi. Holidays Knock service takes this opportunity to arrange the clients honeymoon. If you are newly married couple and romance is on high average then make Hopliday Knock as your travel partner.
Contact At
Add:
S-547A, 1st Floor, School block, Mother Dairy Road, Shakarpur,Delhi-110092.
Phone:
+91 99100 95315, 99713 98011, 011-45621778
Email:
enquiry@holidayknock.com
Website:
www.holidayknock.com
19. Shakti Travels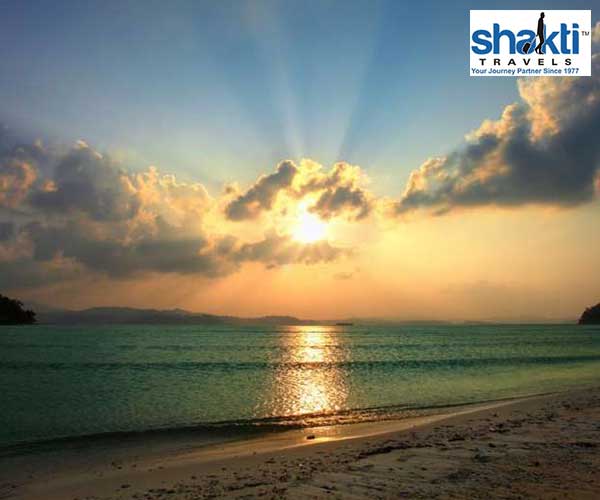 Fantastic team of Shakti Travels provides travels solution still since 1977 in Gujarat, India, so get beautiful experience of honeymoon trip with Shakti Travels. They promote customer satisfaction rather the profit organization. So enjoy the exotic romantic trip with carefree.
Contact At
Add:
Shukan, Swastik Cross Roads, Navrangpura,, Ahmedabad-380009, Gujarat, India.
Phone
: +91 79 40218866, 7, 8
Email:
inquiry_domestic@shaktitravels.com
Website:
www.shaktitravels.com
20. Enchanting Andaman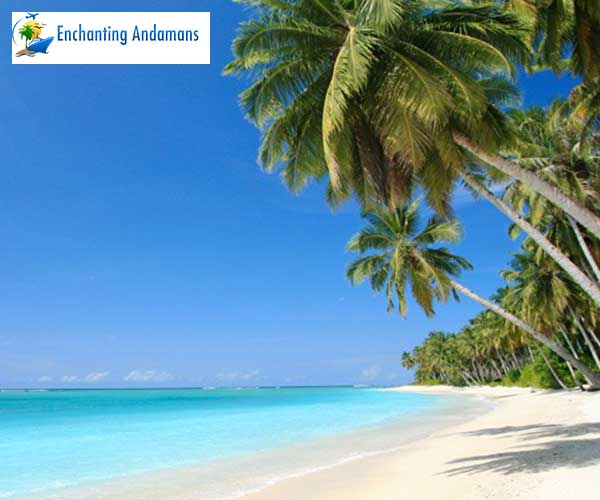 Enchanting Andaman is registered by The Tourism Department of Andaman and Nicobar. It is mainly specialized in honeymoon tours with their great courteous, experienced and depth in handling this tour making fun and exciting for honeymooners.
Contact At
Add:
First Floor, B-III,Market, 70, MA Rd, Port Blair,Andaman and Nicobar Islands - 744101
Phone:
+91 9679590030
Email:
reachandamans@gmail.com
Website:
www.enchantingandamans.com
21. Peace Andaman Tours & Travels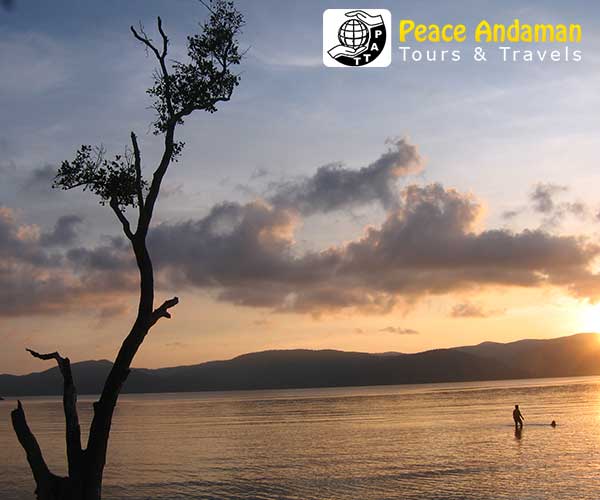 Peace Andaman Tours & Travels is the growing domestic tour operators, established in the year 2012. The main motto is our company is to offer the high quality of services to their guest. We have the experienced professionals for operating the entire honeymoon tour packages. With our enthusiastic and experienced team of travel professional, we strive to deliver your travel needs .so you just sit back and relax, and give us the opportunity to be your personal travel planner, for making your honeymoon enchanting travel simple and memorable.
Contact At
Add
: Tamizhar Sangam Complex, First Floor Port Blair Andaman & Nicobar Islands
Phone
: +91-3192-241175, +91 94760 02156, 96795 22671
Email:
peaceandamantravels@gmail.com
Website:
www.peaceandamantravels.in
22. Amazing Andaman Tours and Travels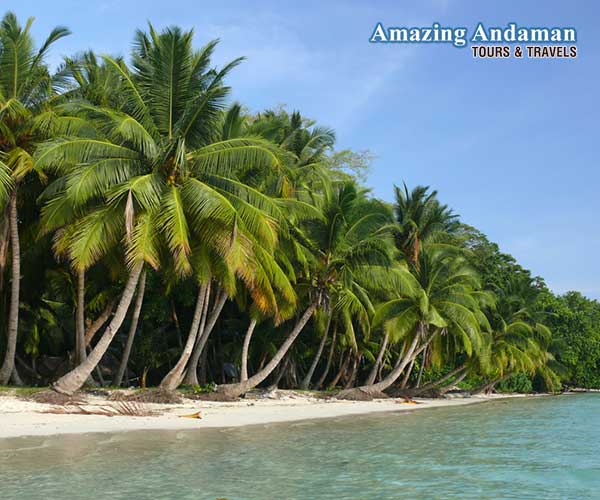 The Amazing Andaman is a unit of United Tours & Travels register under The Tourism Department of Andaman and Nicobar. It is mainly specialized in honeymoon tours with their great courteous, experienced and depth in handling this tour making fun and exciting for honeymooners.
Contact At
Add:
Babu Lane, Near Ganesh Temple, Aberdeen Bazaar, Port Blair, Andaman & Nicobar Islands
Phone:
+91-9474237636, 9933242545, 9679526640
Email:
amazingandamantour@gmail.com
Website:
www.amazingandamantour.in
23. Skyline Travels
Skyline Travels is well known travel agency in Andaman Islands, a provider of travel services in the Andaman Islands. They cater honeymoon Tour Packages to Port Blair and other nearby Islands and offer tour packages and arrange customized trips, transfers with assistance, Hotel Bookings, meals, wonderful, sightseeing, and shopping, Air Ticket all above fun loving etc.
Contact At
Add:
Shastri Road Aberdeen Bazaar,Port Blair,Andaman & Nicobar Islands,
Phone:
+91 94342 60515, +91 96795 17177
Email:
skyline_travels2000@yahoo.co.in/skylinetravelsandaman@gmail.com
Website:
www.skylinetravelsandaman.com
24.Andaman Worlds Travels Pvt. Ltd.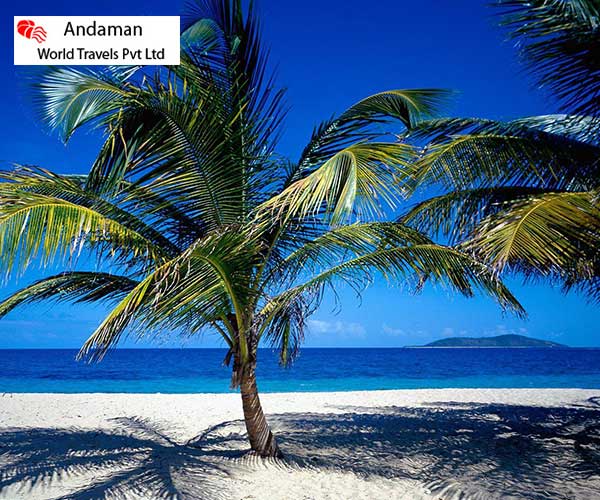 Andaman Worlds Travels Pvt. Ltd. is a registered travel agency enlisted by Directorate of Tourism Andaman & Nicobar Administration located in Port Blair. The agency provides travel and tourism related services on behalf of suppliers such as airlines, car rentals, hotels, package tours and customized tour in Port Blair. They especially deal in honeymoon package with all facility.
Contact At
Add: MB-181, MG Road, Junglighat, Port Blair Andaman & Nicobar Islands, India Phone: +91 03192 235573, +91 03192 231190 Email: contact@andamanworldtravels.com, andamanworldtravels@gmail.com Website: www.andamanworldtravels.com
25. Maa Tara Tours and Travels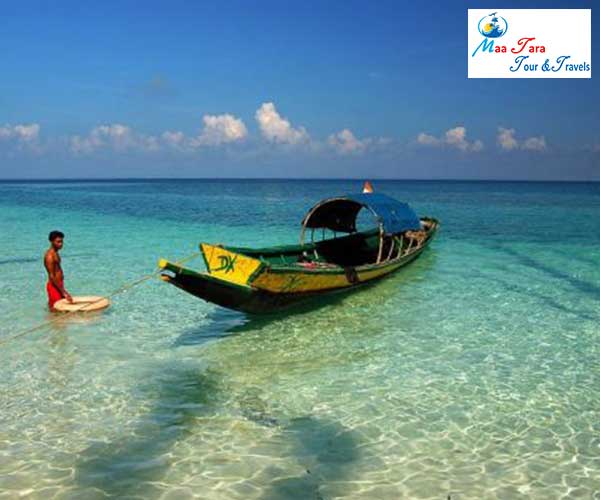 Maa Tara Tours and Travels is one of the leading travels company committed to providing the positive in desk travel solution to the clients coming from all over the world in Andaman for the memorable honeymoon. People who enjoy their work they always create a positive environment and create unique solution.
Contact At
Add:
Star Agency Building Phongy Chaung, M.A Road, Andaman & Nicobar Island, India,
Phone:
:+91 96795 30751, 94760 43006, 94342 64482, 94760 44885
Email:
maataratourandtravels1982@gmail.com, andamanmttt@gmail.com, contact@andamanmttt.com
Website:
www.andamantoursandtravels.com
Safety Tips to follow for Andaman trip
Find out the best swimming zone.
Always wear a life jacket before going boat.
Never consume alcohol in beach side it is prohibited.
Do wait at beach side in night without proper guide
You should not go for driving at night
Donít get into the sea without instruction
Do not go near the North Sentinel Island as your life may be at risk from the native people there.
Take your photo identity prove
Stay aware from the dishonest people
Always follow the rules of the local government and authority
 
---