Searching for a good and healthy food is quite important matter while you are on a trip to somewhere. An unhealthy meal can sicken you and get your tour spoiled. Or you might lose your good mood after having a bland dish. So itís very much needed to know about nice restaurants scattering around the travel location, whether it is a crowded city or a secluded island. Talking about island, this year you can plan a summer holiday in Andaman and Nicobar Islands, an exotic location with pristine beaches alongside crystal clear sea under bright burning sun. Definitely, as it is a place of Ďsun, sand and seaí, these small pieces of land are frequently visited by all kind of travel mongers. Undoubtedly most of them belong to the food lover category and they look towards finest restaurants with delicious multiple cuisine after having a water-activity or sightseeing tour in the exotic beaches of Andaman or after having an evening walk or enjoyment. While you are touring in Andaman Islands, you can see several restaurants here and there, offering mouth watering delicacies to fill your hunger, especially in Havelock Island, Port Blair and Neil Island, as these are the most visited spots in Andaman. Most of the food courts present both national and international dishes, but some of them are specialist in Indian dish, some are famous for seafood and some for international items. Getting confused? Donít be. Here is a list of excellent restaurants you will find in your Andaman trip.
1.Barefoot Bar & Brasserie (B3)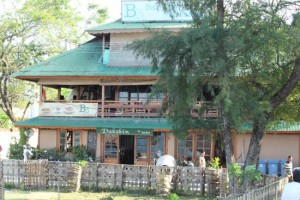 image credit:
tripadvisor.in
This restaurant in Havelock Island bears fame for exquisite pizzas. It is literally a pizzeria with other western heavy menu. Decorated from modern point of view with a deck outside where you can wait for your turn. But you are not getting any alcohol here.
2. Lighthouse Residency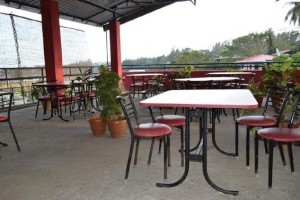 image credit:
goibibo.com
Eating a meal in Port Blair will be delightful if you enter this restaurant for delicious seafood. Barbequed tiger prawns, red snapper or crab Ėpeak anyone or all of them to taste with rice and chips. And head towards the rooftop to grab a drink.
3. Red Snapper Restaurant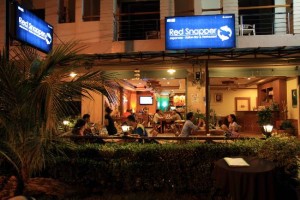 image credit:
blog.sagmart.com
No doubt, it is the best restaurant in Havelock Island. Experience a great ambience with polished bamboo and thatched roof in decor. Want to grab some tasty seafood? You are just on the right place. BBQ fish, handmade pastas or seafood platters with cheese and olive nun are something that you can never forget. After the meal take a chilled beer, sit on the deck outside and enjoy the breeze.
4. Full Moon Cafe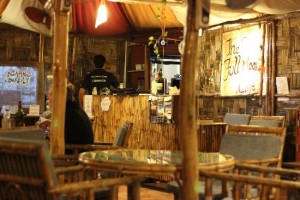 image credit:
andamanstourism.com
One of the finest cafes in Havelock Island, Full Moon Cafe, serves different kind of dishes. This restaurant is run by an Irish-Indian couple and specialises marvellous seafood, refreshing lime fizzes with cardamom and healthy salad.
5. Gagan Restaurant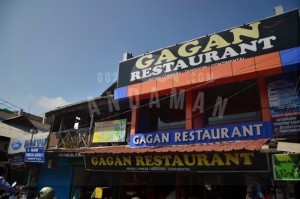 image credit:
go2andaman.com
Gagan is a popular restaurant in Port Blair amongst the locals. Although it is among the very few Bengali restaurants in Andaman, it serves other great food in marginal cost including crab curries, dosas, Nicobari fish and coconut chicken. It is one of the best budget restaurants in Andaman and Nicobar Islands.
6. Excel Restaurant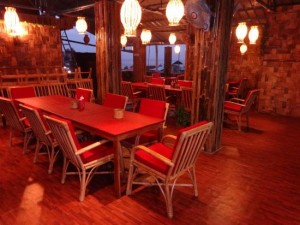 image credit:tripadvisor.in This restaurant above Hotel Lalaji Bayview looks beautiful with a bamboo rooftop. Want to taste some Israeli dish, grilled fish or burgers? Go inside this restaurant, have a meal to heartís consent and head to the bar, which a great place to hang out with good stock of drinks. And you surely wouldnít want to miss a restaurant with Wi-Fi connection in Andaman.
7. Ha-O Restaurant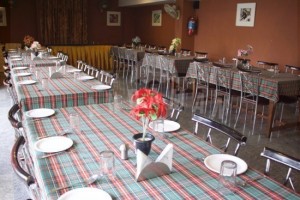 image credit:
tripplatform.com
Are you craving for some good Punjabi cuisine in
Andaman
? The Sun Sea Resort in Port Blair contains an exquisite restaurant named Ha-O that can fulfill your desire. Do not forget to order a tandoori menu there. After filling your stomach up, go to the Purple Bar within the resort premise.
8. Mandalay Restaurant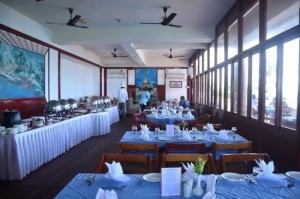 image credit:
go2andaman.com
Get an absolutely brilliant view while eating some Indian, Chinese and seafood items in this awesome restaurant in Fortune Bay Resort. It is a heck of a place if you are a seafood-junky because you are going to have crab, fresh fish, lobster etc. the whole area is perfect to settle for the evening. After tasting some flavoured liquor in the Nico Bar inside the resort, head for a satisfactory meal in Mandalay.
9. Pink Fly Lounge & Bar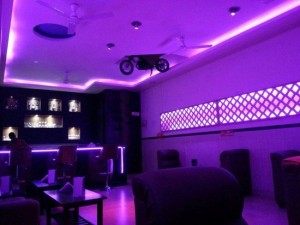 image credit:
tripadvisor.com
This is one of the exotic restaurants in Port Blair brings a different taste. Various themes throughout the week are used for the club. You can listen to the DJ Astro, one of the famous DJs in this area and the resident DJ of the club. Food is so delicious that you are going to lick your finger, especially the tandoori items.
10. Corbynís Delight Restaurant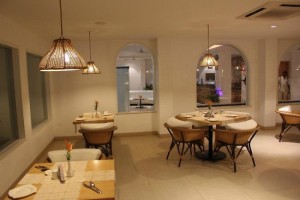 image credit:
tripadvisor.in
Corbynís Delight is a luxury restaurant in Port Blair. Sun by Portico Sarovar, this restaurant is a great eatery with commendable dishes, especially seafood. Walk into the restaurant for some awesome moment to enjoy your
holidays in Andaman.
11. Afloat Floating Restaurant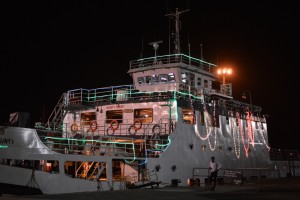 image credit:
flickr.com
Only floating restaurant in Andaman, Afloat is a food centre in cruise near Port Blair harbour. To enjoy a memorable evening, must plan to go there and enjoy a good range of delicacies, snacks and drinks with live band show or music.
---