Andaman is a group of Islands, which comprises two islands namely Andaman Island and Nicobar Islands, separated by the 10°N parallel, with the Andaman's to the north of this latitudes. The territory is 150km (93mi) north of Acehin Indonesiaand separated from Thailand and Myanmar (Burma) by the Andaman Sea. The Andaman Sea lies to the east and the Bay of Bengal to the west. The total land area of these islands is approximately 8.249 sq km (3,185 sq mi
Andaman and Nicobar states that it is one of the seven union territories of India, which was infamous as the 'Kalapani' during the British rule in India. This Islands suggests that it is covered with tribal population until 1789, in the East India Company established a settlement in Andaman and Nicobar Islands, but was soon vacated in 1796. The geography constituting the first element of geography and history in Andaman and Nicobar Islands, maintains that it is a conglomeration of about 570 islands, with Port Blair as their capital.
There is a rich diversity of wildlife owing to the rain forests and a tropical climate on the island. Around 50 varieties of mammals can be found in Andaman and Nicobar Islands, the fauna found here are part from neighbouring areas like Indonesia, Myanmar and Indonesia. Common wildlife found here are Wild Boar, rodents, bats and Salt water crocodiles. Andaman is home to the Dugong which is the state animal of Andaman. The famous Mount Harriet National Park in the Union territory is home to the rich diversity of butterfly and moths on the Islands.
Some of the Facts You didn't Know of Andaman and Nicobar Islands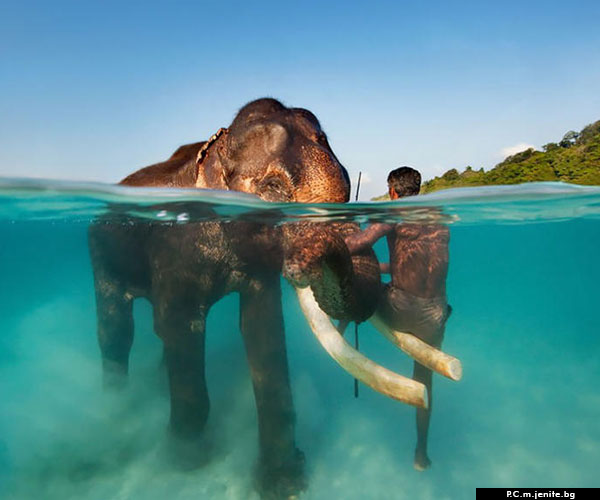 Andaman and Nicobar Islands is been obsessing over the ages, but we are actually, honestly know very little about them. Some of the little course of Andaman and Nicobar Islands can be briefly explored.
'Andaman' is derived from the Malay word for the Hindu Deity Hanuman, and 'Nicobar' means the land of naked people. Common languages here are Bengali followed by Hindi, Tamil, Telgu and Malayalam. Residents of these islands mainly belong to the 'Jarwa' tribe, fondly known as the adivasi, it is less than 500 in number and they do not interact with outsiders. Largest sea turtles nest here, has endless marine cultures, but the most famous of them all are sea turtles. They are huge in size and thousands of them flock to the Andaman's every year. Olive Ridely turtles come to the Andamans and use it as their nesting ground. Commercial fishing is banned on the Andaman Islands, because this is one of the very few places in the world where fish die of old age and get to live their entire life.
The largest living arthropod Birgus Latro crabs are also known as coconut crabs because they eat tender coconuts. They are large in size and hate water. Number of these crabs is found at the Andaman's of South Asia. The 20 rupee note is the scenery of the red coloured which depicts a natural scene of the Andaman and Nicobar Islands. Havelock and Neil islands are the two islands at Andaman are named after officers of the East India Company. Andaman and Nicobar islands were the only parts of India to come under Japanese occupy of North-Eastern India, but only for six months. Dugongs are a special sea mammal that is extremely shy, and there are only five breeding centres for these sea animals and Andaman is one of them you can spot in Little Andaman.
A lot of butterflies flock to Andaman and Nicobar from nearby tropical islands. Katchal islands enjoyed the distinction of being the first place to receive the sun rays that millennium sunrise. Barren Island, situated 135 km away from Port Blair, is the only active volcano in India is present in Andaman, and it is where you can see the live volcano.
List of All Offbeat Places Describing Andaman and Nicobar Islands
1. Chidiya Tapu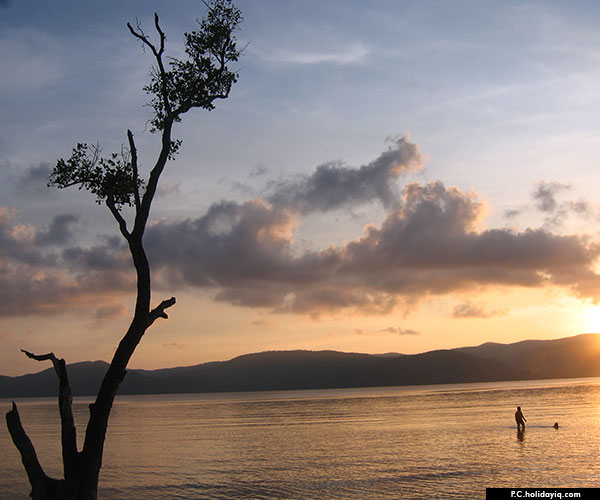 Chidiya Tapu, near Port Blair is known as a rare bird watching island, with forests Mangroves. The water sports and chill with the locals, dance with their music or go for the museum, you can also have a nice candle light dinner at the beach, while sipping coconut water.
2. Aberdeen Bazaar: Go forCheap Clothes and Household Goods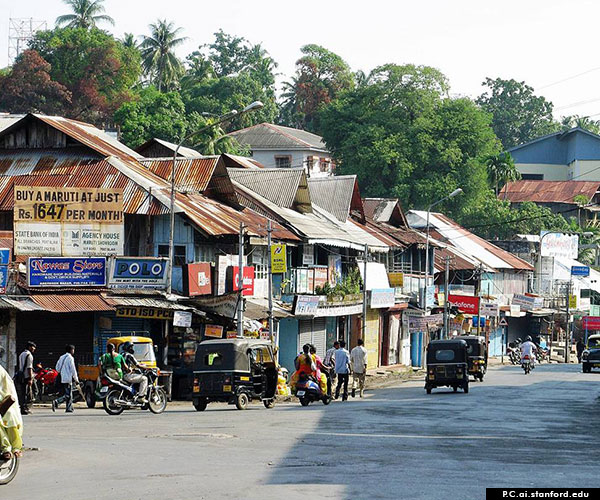 It is a bazaar known for the variety of goods sold here. One of the Catholic Churches is also located at the bazaar. Cheap clothes and household goods which look like the usual, but this place have been constructed entirely out of wood. This place also has number of good places to eat your heart out.
3. Wow! Must Dive Underwater at Cinque Island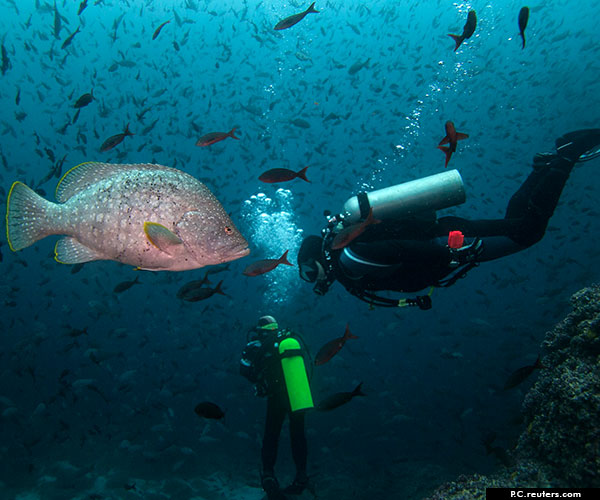 Emerald green water, where visibility can be as much as 80ft, and the large variety of flora and fauna, and it is the ideal spot for Scuba diving in India. It is a place an hour away from Port Blair, whether you go via car or boat, you recommend you to go by boat. You also need to take permission from the Forest Department to visit this uninhabited land.
4. Chatham Saw Mill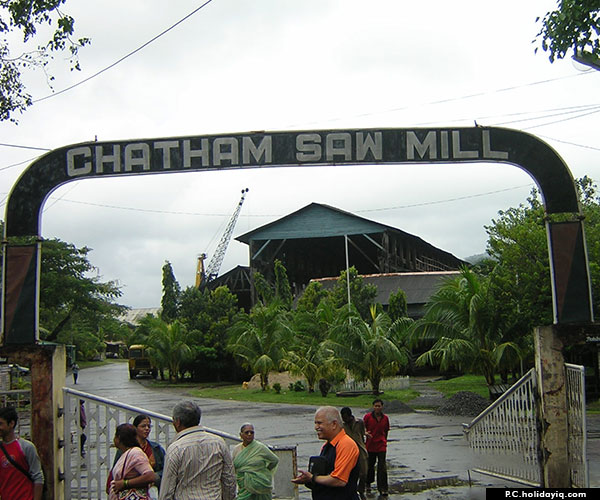 This happens to be the biggest and the oldest saw mill owned by the forest department in all of Asia. It is a storehouse of all kinds of woods, marble, padauk, gurjan, satinwood of the year 1839. This place produces various furniture and handicraft things.
5. Collect Pearly White Shells at Wandoor Beach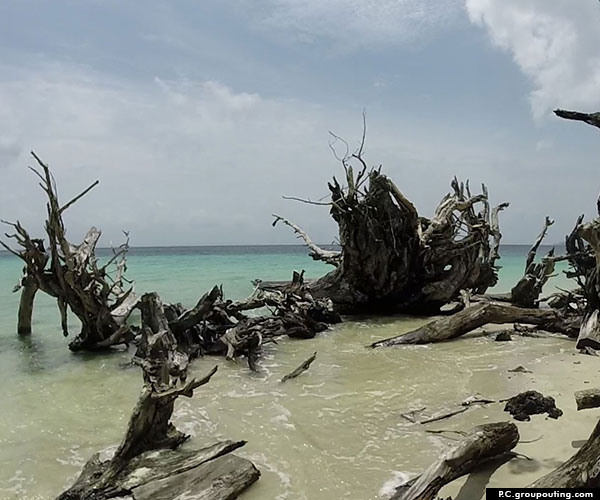 The Wandoor Beach one of the offbeat Andaman beaches you can probably found the Whitest seashells you'd ever place in your peculiar collection. It is only 30 km away from Port Blair away and it is also a destination where snorkelling enthusiasts can be seen honing their skills. It is also a place to loiter around the evenings.
6. Wander with the Lagoon's Natural Blue & the Shoreline at Elephant Beach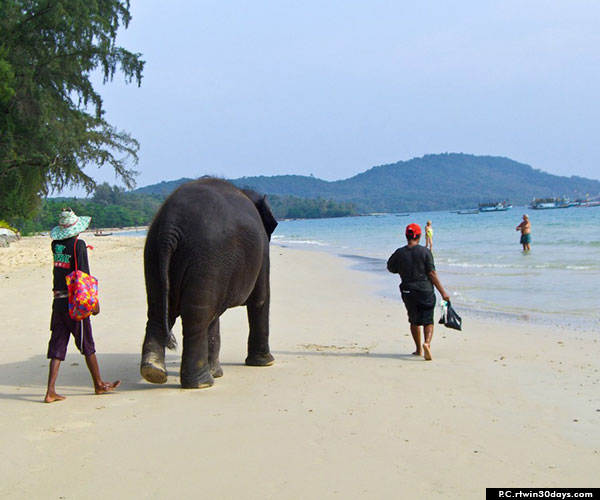 It is a 2 km long jungle trek from a point just before Radha Nagar Beach to reach Elephant Beach, and it is strongly urge you to take route, instead of taking a speedboat to reach the beach. Unlike in Goa at other beach places, this beach will greet with peace instead of litter and vendors when you walk on the beach.
It is not a dream, Shallow beach, coral reefs, clear blue water; you just need to rent ferry and ask the guy to take you to the mystical lagoon at the end of Elephant Beach.
7. The Majestic View South Asia's Only Active Volcano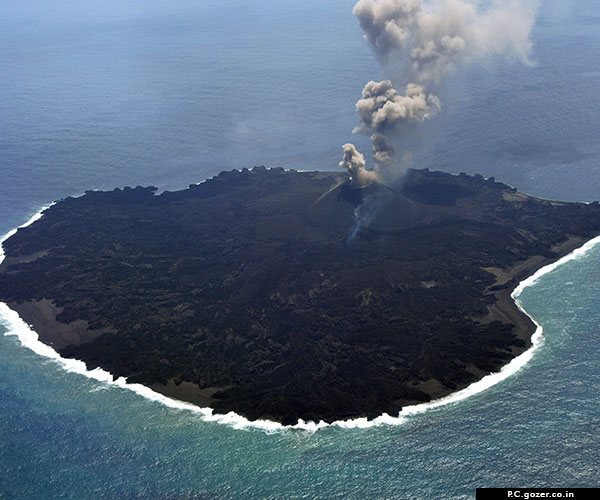 Barren Island Plateau/Tour of Barren Island on a helicopter- Barren Island is a sight to behold even when it's not exploding the most recent volcanic eruption being last year. The island has a diameter of merely 3km and is inhabited by only the toughest animals, such as flying foxes, some rodent species and goats.
8. To See the Orange Lake Inside the Active Volcano, Book Pawan Hans Helicopter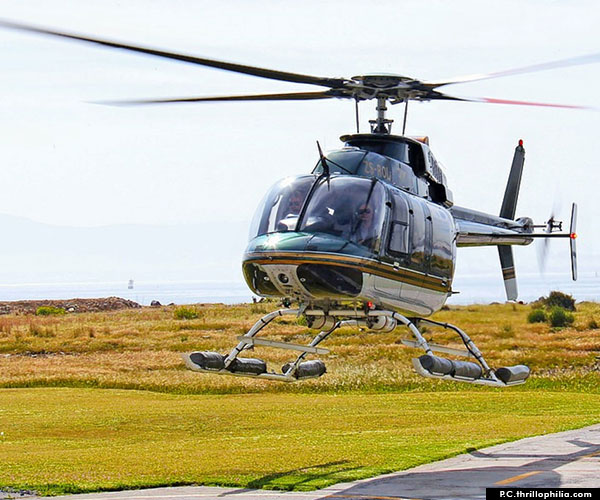 It is an island pretty affordable, about the price. There is a orange lake inside the active volcano. For viewing from the top you can book Pawan Hans Helicopter from the Port Blair Airport itself.
9. Spend the Night on the Beach Hut at Long Island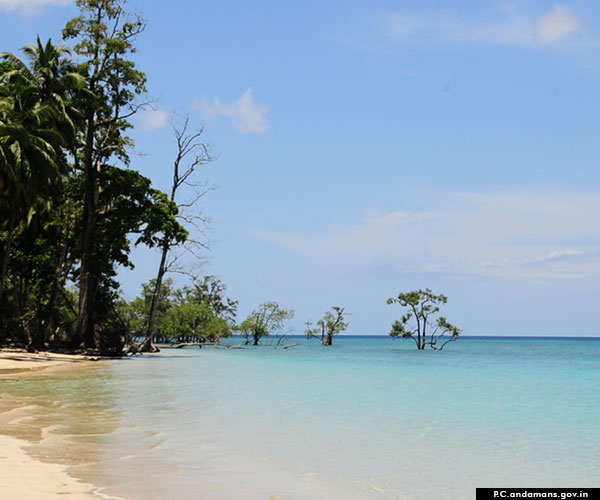 In this long island you can actually live inside a bamboo hut and it's opened for all. The beach not much populated. It's actually couples place. It's only Rs. 10 in Ferries from Aberdeen Bazaar to go to this beach.
10. Enjoy Adventurous Mangrove Boat Rides at Mayabunder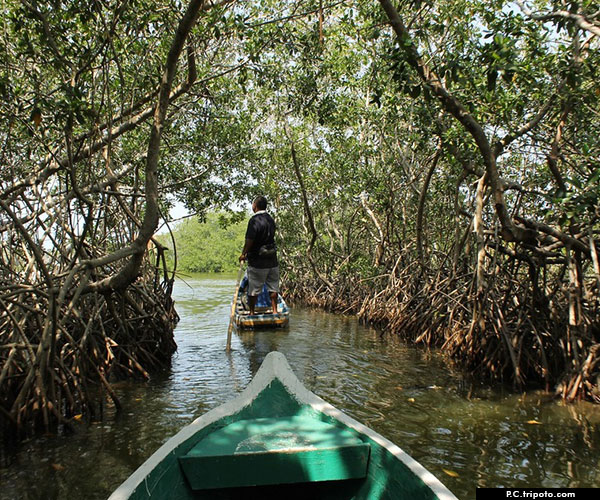 Mayabunder is the headquarters of the North and middle Andaman District, but it is not very famous for is its magnificent mangrove boat rides. Karamatang Beach and Avis Beach in Mayabunder are very beautiful and away from the tourist radar.
11. BridWatching at Saddle Peak National Park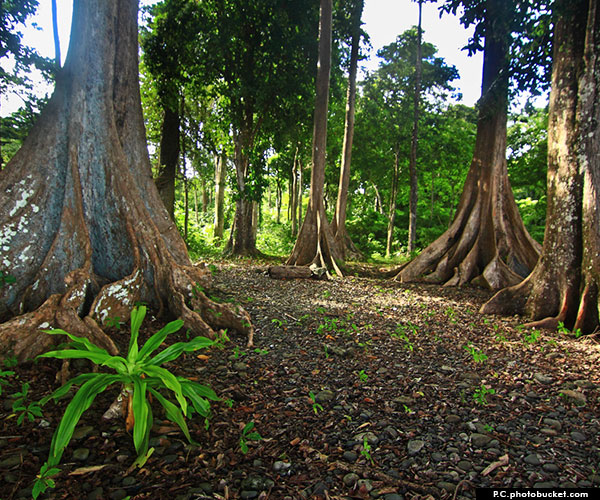 This Park has all kinds of flora and fauna and can be seen on the Andaman Islands. Saddle Peak is offering a fantastic view of the islands which includes the exclusive species of the Andaman Wild Pig, Andaman Hill Myna, Andaman Imperial Pigeon, etc. It is also the highest point in the whole of Andamans.
12. Trip to Most Exotic Jolly Bouy Island, Port Blair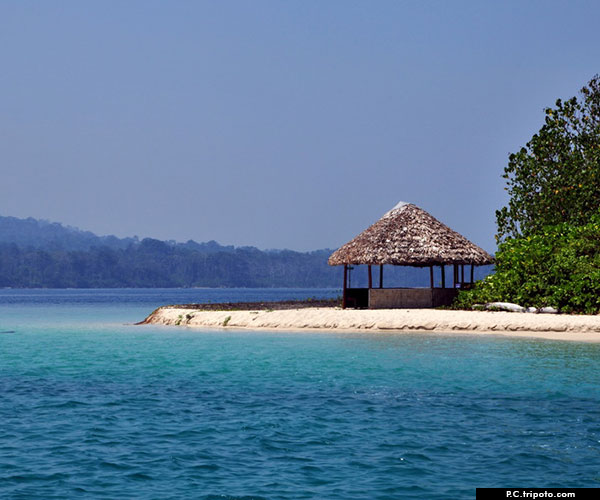 A trip to Jolly Bouy Island is among the most exotic attraction and the best smorkeling destination in the Andaman and Nicobar islands, that one should avail on their visit to Andaman Mahatma Gandhi Marine National Reserve and is opened only for 6 months in a year usually from October – April. Glass boat rides and the turquoise water here are more beautiful than Havelock Island. Few things to know before traveling to Jolly Bouy Island are that you are not allowed to stay in this island and also you cannot carry any plastic bags/bottles to this attraction. A prior permit is required to visit Jolly Bouy Island which can be arranged by local travel companies in the islands or you can go to the tourism office to collect your permit.
13. The Samudrika Marine Museum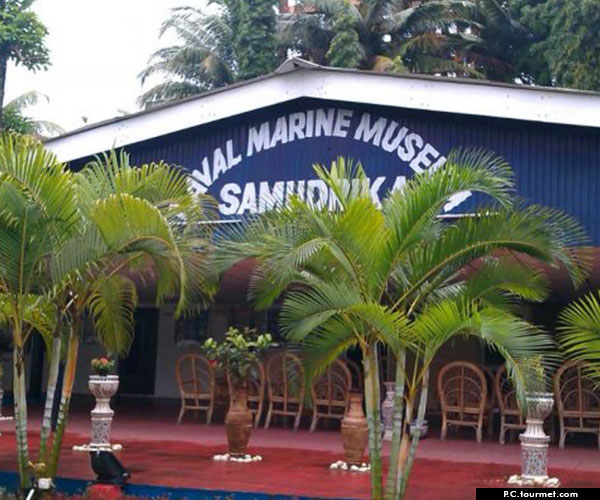 It is situated in Port Blair, hardly the most visited place which has been very rarely explored. The five galleries found here are divided based on the history of Andaman Island, geographical information, tribal communities' archaeology and marine life. It is a "heaven for info seekers."
14. North Sentinel Island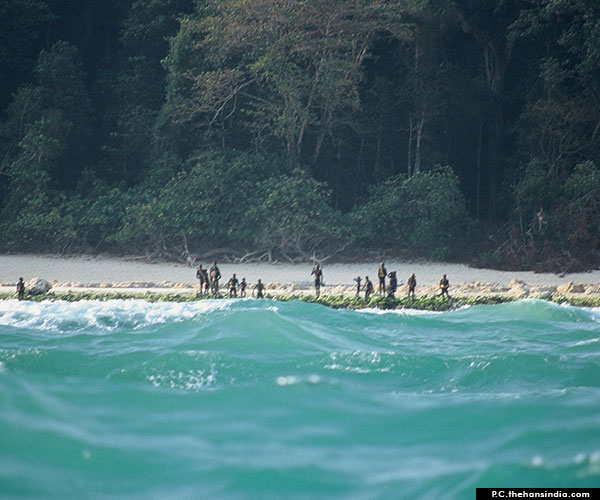 North Sentinel Island is located near the Andaman and Nicobar islands and is home to the Sentinelese tribe who do not welcome any contact from the outside world. After the 2004 tsunami when rescuers tried to find out if the tribes had survived, their relief parcels were reciprocated with spears and arrows. The only images that exist of these people are from satellite photos and spy cameras. The study of Anthropologists has given the tribesman due to their potential wrath of killing outsiders on sight.
Best Time to Visit the Place
The best time to visit the place is considered from November to mid-May, but still it is a year-round tourist destination. It receives minimum fluctuations in the temperature and is always pleasant. Monsoons are however recommended to be avoided because of the high tidal waves, rains and strong winds. Summers of Andaman and Nicobar are pleasant and mildly warm. This is a good time to visit Andaman and Nicobar Islands. You must visit Port Blair, Long Island, Havelock Island, Clique Islands, Smith and Ross Islands, Little Andaman, Diglipur and others.
Summers of Andaman and Nicobar are from April till July and it is pleasant and mildly warm. July and August face of travellers hopping from miles across, it brings along average to heavy rainfall. This place does not have chilly winters at all, the weather stays neutral, mild and pleasant. This is again a good time to visit Andaman and Nicobar islands.
---