Land of Kalapani in India surrounded by the endless blue sea and amazing blue white combination clean sky and the full of natural beauty that is Andaman and Nicobar Island. The only island consists of all beauty and elements of enjoyments so the places always in the top list of the domestic and international tourists. Incredible corals and marine life, mangrove lined creeks, crystal clear water lure travelers to this picturesque island. As many wildlife make this place as their home, Mother Nature blessed on the land by opening her both hands completely so it is the paradise for every kind of tour like leisure tour, family tour, business tour, educational tour and especially its dreaming heaven for the newly married couple as the honeymoon place.
Andaman as the Place of Romance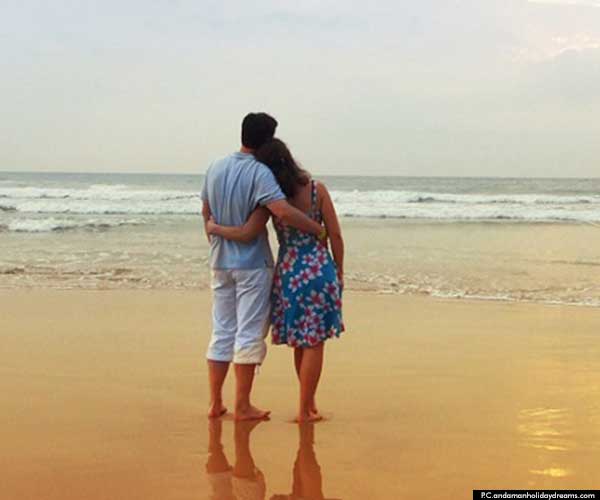 A perfect place for ramble around or simple chill out on the sun-toasted beaches is covered with lush forest and endless exotic fauna and flora. For the honeymoon couple Andaman Nicobar Island is not only a perfect destination but also a heaven for the sweet romance. The superb beauty of day can gives you the perfect option to visit the various beach and sightseeing in Andaman but in night which is most impotent time for the couple is really exotic without getting irritation from anyone. You and your soul mate can sit beside the sea on the soft, warm sand with a glass of favorite drinks in hand the moonlight and the sweet wave sound of the sea water is the best way of romance in beach side.
Honeymoon in Andaman withYour beloved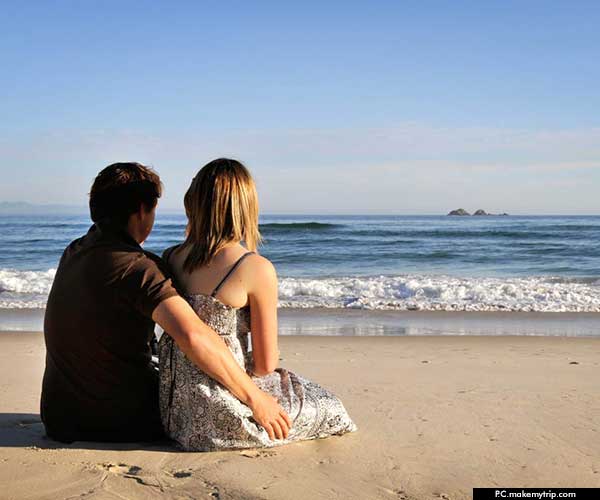 As I already told that Andaman is the heaven of romance for the newly married couple. Many of time my most of the friends asked me, is Andaman a good place for honeymoon? Every time I told them yes absolutely perfect place for honeymoon as I experienced in 2015 with my life partner. There are no hassles to reach and enjoy the whole Andaman and Nicobar Island if you booked an Andaman honeymoon package with airfare if you visit the place or plane your honeymoon trip by yourself it is also okay.
In day you can visit many of the romantic place in Andaman with your beloved one or you can enjoyed the various activities or if you peace lover then I think it is best to lying in beach beside of the most beautiful person of your life with drinks or coconut water in the warm but fresh bright sunshine is perfect. In night you can enjoy the different night clubs pub and many more of the option which are in the Andaman and Nicobar Island. Andaman and Nicobar Island offers you the best and memorable Honeymoon which you never delete from your mind but it will the stay clearly as the Andaman honeymoon images in your album and also in your mind.
It not only had the experiences of me but also many couple said the same things in different word as the place of honeymoon of Andaman:
1. "Lovely Honeymoon Spot"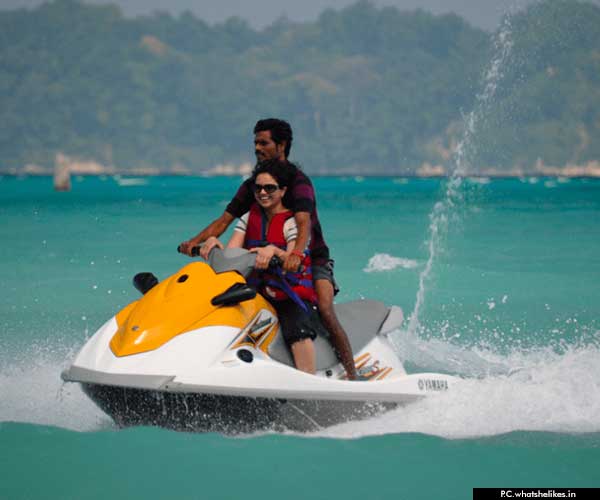 "This place is like heaven on earth and wonderful for nature lovers. It is also a private place away from the hustle-bustle of city life. The unique complex offers all possible aqua-sport facilities like Water-skiing, Sail boats, Windsurfing, Speed Boats etc., and safe water sports like Paddle Boats, Row Boats etc. Snorkeling is a don't-miss activity. The under-water marine life and view the rarest varieties of corals by snorkelling in the Mahatma Gandhi Marine National Park, Carbyn's Cove Tourism Complex, Havelock and other islands is a wonderful experience. The best part of this activity is that you don't have to know swimming. Other activities like Scuba Diving, Trekking is also fun. On the whole it is a great place to spend some peaceful day's rejenuvating yourself."
- Gupchi Bangalore, tripadvisor.in
2. "Heaven On Earth"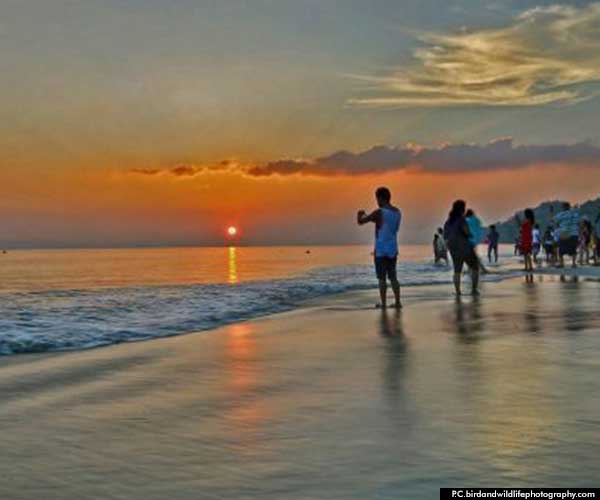 "It is truly heaven on earth. Kalapani that's what Indians call it. Has a great relation to Indian freedom moment and it's a great pleasure to know how freedom fighters devoted their lives to mother country. there is cellular jail, countless beautiful beaches that I have not seen before and this place is absolutely untouched and moving from one island to another feels great t I recommend that you must be there for at least once in your life."
- Deepansh, Gurgaon, tripadvisor.in
3. "Andaman is for ALL Romance, Adventure, Beaches & THE BEST for Honeymooners"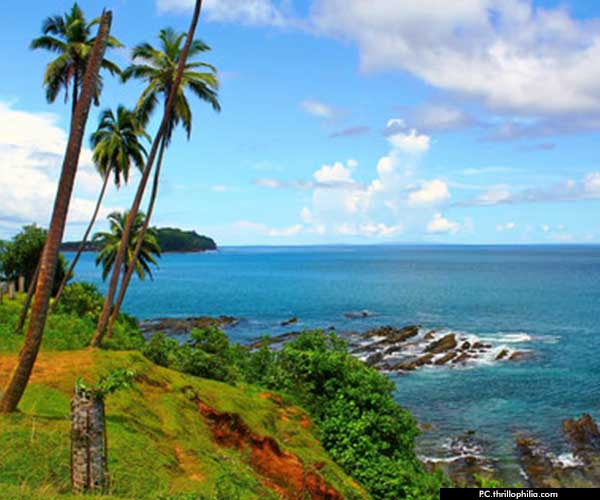 "Andaman is one of best place I have ever seen. Best place for Nature lovers. Romantic place for Honeymooners. Full of Adventure Amazing sightseeing, Awesome Beach in Havelock, Calm and silent place. In short one should must visit Andaman...."
- Gauravarora, New Delhi, India, tripadvisor.in
4. "Good for relax"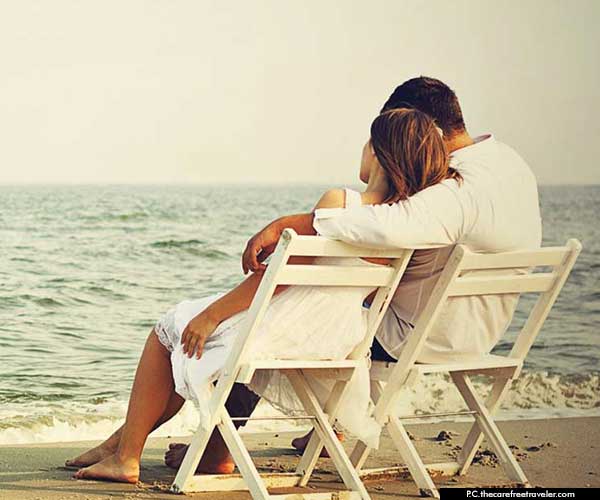 "Hey guys I personally visited to Andaman, Port Blair is capital of Andaman. It's an India's no.1 honeymoon place. You can't believe that how much I 'as feel relax myself in Andaman. There are many hotels stay for tourist. If you wanna most beautiful beaches so you have to go and enjoy yourself in this place."
- arunbalyan13, Anupshahr, India, mouthshut.com
5. "Heaven is here!"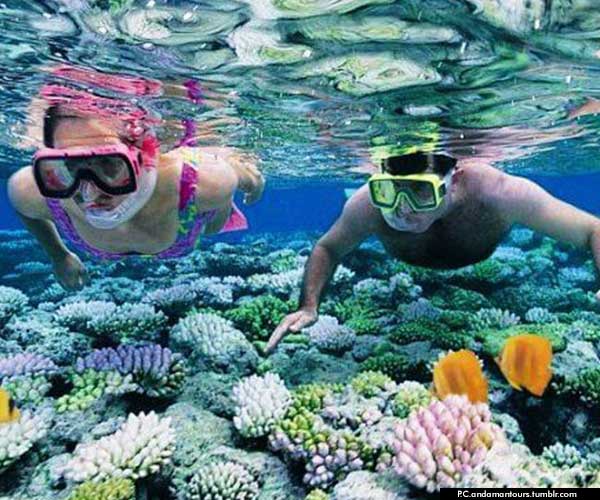 "The most beautiful island here, the water of Andaman is so clean and clear, you will feel like to stay more and more here, visit again and again. People are so good here, perfect place for couples for their honeymoon, beaches are so good, sea food is good too, family visit can also be done, must visit."
- Manthan Vakil, Ahmadabad, holidayiq.com
6. "Amazing place"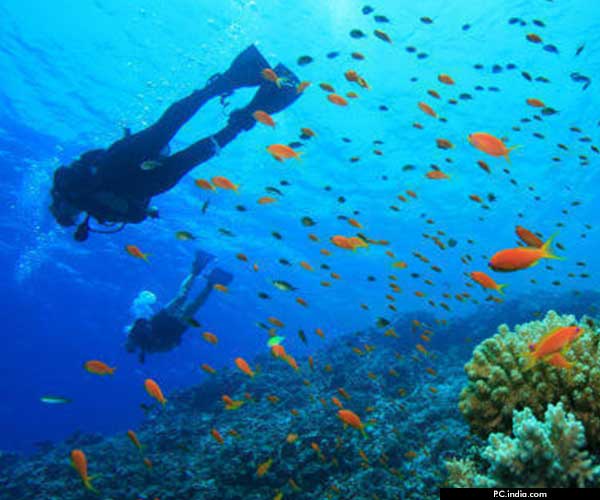 "Amazing place to be with loved one or for the people who love under water adventures, people who love beaches. Its heaven for them. Well maintained beaches. Once visited there will be one of the life time experiences. Best time to visit is December to February end. Being in India you won't believe you are in India."
- Dhaval Shah, Mumbai, holidayiq.com
7. "Best Domestic Honeymoon Destination - far better than several foreign destinations"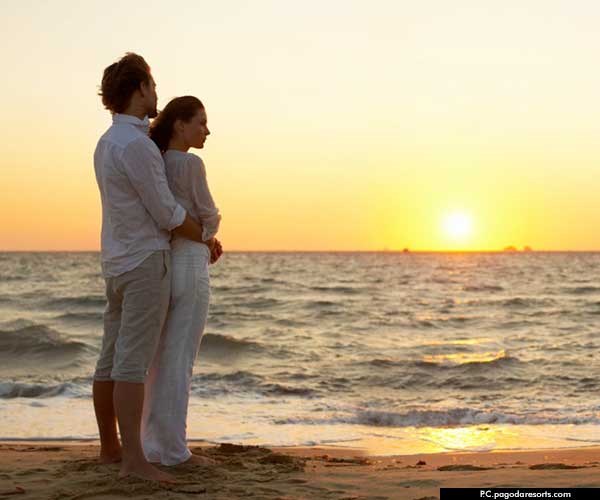 "We travelled from Delhi to Andaman during the month of January, which is considered to be the best time to visit the island. It was a 6 nights trip and we started our journey by reaching Port Blair. The itinerary included 3 days in Port Blair, 2 days stay in Havelock and 1 day stay in Port Blair again."
- Manish Mishra, New Delhi, holidayiq.com
8. "Wonderful place!"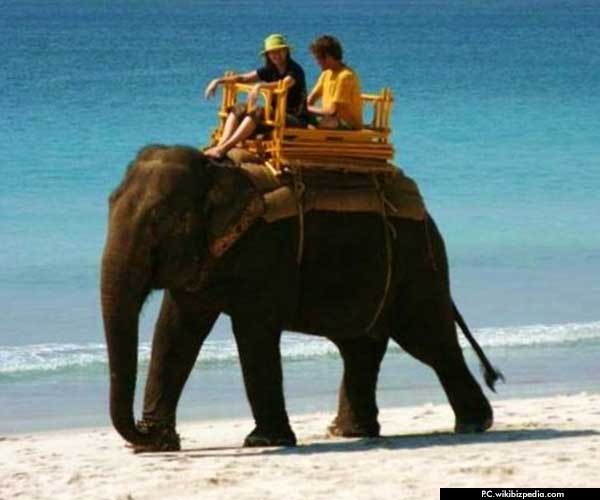 "It's a very romantic & lovely palace ever seen in my life. It's like a heaven for me its air pure and natural climate. I was very happy to visit here. It's fantastic place for honeymoon for couple. Havelock Island it's a most beautiful island as a destination."
- Mr Jitendra Suman, Ghaziabad, holidayiq.com
9. "Couples Destination!"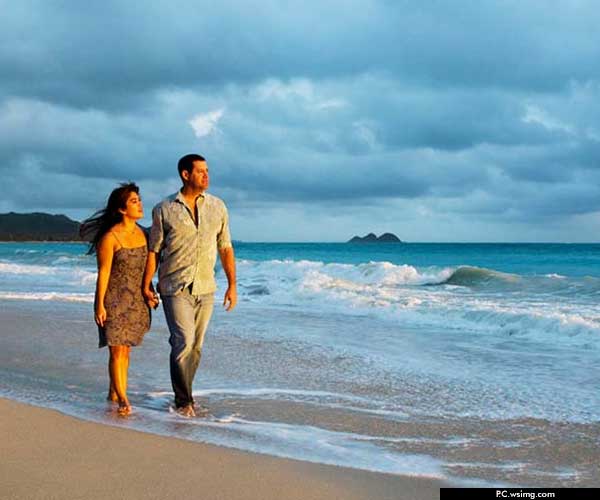 "Well, this is one of the best places I have visited ever. People are friendly, place is awesome best of all its part of India. I had been here with my wife for 6 days and 5 nights. We did all the water rides which are safe here compared to Goa. And the marine life here is just mind blowing. I recommended Andaman to my brother for his honeymoon and he rightly accepted. He also enjoyed his stay here."
- Karthik Rameshchand,Bangalore, holidayiq.com
10. "Perfect Honeymoon Destination"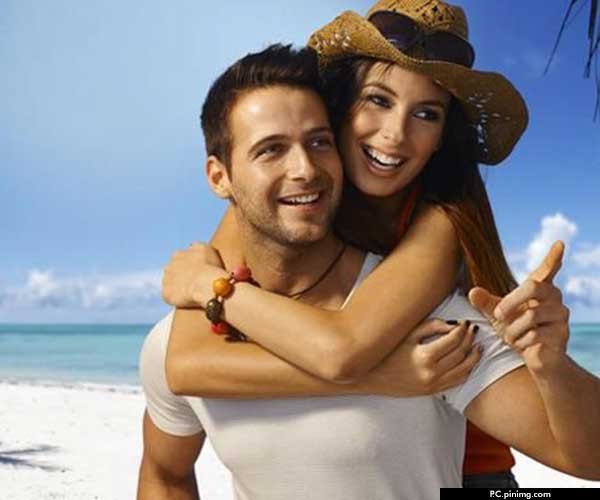 "It's not been long I feel that I was with my husband in this picturesque Island called Havelock. A beautiful Island amongst the group islands of Andaman and Nicobar. A must visit destination for everyone. The gorgeous Radha Nagar beach which ranks 7 amongst the Asias most beautiful beaches was just 15 Min's drive from our resort. White sand and crystal clear sand through which one can see the marine life through naked eyes is simply a breathtaking moment for those who live in concrete jungles. As our cruise landed on the Havelock Island all the passengers including us rushed towards the edges of the elevated landing platforms as one could see fishes, ones like Nemo, in the sea with bear eyes. One of the crew members asked us to be cautious because the water seemed to be shallow to us but was quite deep. We spent our 3 days on Havelock and Elephant Island doing snorkelling, scuba diving which was just amazing and walking along the private beach of our resort. At night a bon fire and Disco night was arranged by the resort. All along the beach one could see coconut trees. The weather was hot even though we visited during December it was almost 30 degrees everyday or maybe more on few days. Not much to shop though apart from jute products. One is also not allowed to take any coral or shells from the beaches. The food was more towards Bengali cuisine. But there were few good restaurants in Port Blair serving average north Indian food. In all a destination to fall in love again with your love and make them feel special."
- Suprita Gupta, Jabalpur, holidayiq.com
11. "Best honeymoon destination-Andaman & Nicobar"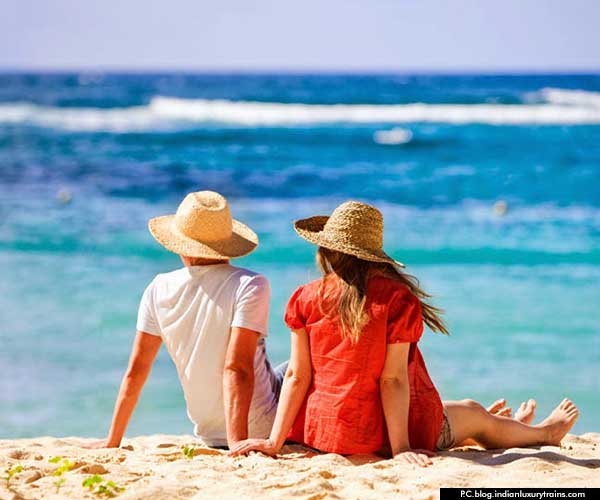 "If you are planning for honeymoon then Andaman is one of the most romantic destinations. Why?? Who doesn't like to spend days with hand in hand looking at the deep blue sea? Our stay was 2 days in Port Blair, 2 days in Havelock and last but the best Neil Island. In Havelock you need to stay near to Radhanagar Beach, the best picturesque beach in Asia. There are few government guest houses exactly on the beach which are hard to get. Neil Island though less travelled but is a must and the best resort is the Tango Beach resort. The sea facing cottage where you can stay and wake up in front of lush deep blue sea just few steps away from room. It was soothing, peaceful and most romantic. There are numerous things to be done in Andaman. All water activities. Scuba diving is a must and I have done it in Havelock Island. I didn't know swimming but yet it's a life time experience. Deep down in the sea I can feel my heart beat see fish swimming through live corals? The trainers help a lot but are professional. Don't worry its 100 percent safe. All types of food are available. The best part is the place is very safe. People over there are all associated with the tourism and have more wealth than any of us. So you can roam around keeping your entire luggage open and nothing will be lost. In Andaman petrol and alcohol are the cheapest available items as the tax is very less. You can buy single malt at very affordable price. Rest food item prices are bit costly as they have to import everything from India. Another misconception a lot of people have is that if you need Visa or passport something like that. But let me tell you it's a part of India and a valid voter id card is enough."
- Swarnava Datta, Kolkata, holidayiq.com
12. "Good with friends and on Honeymoon too"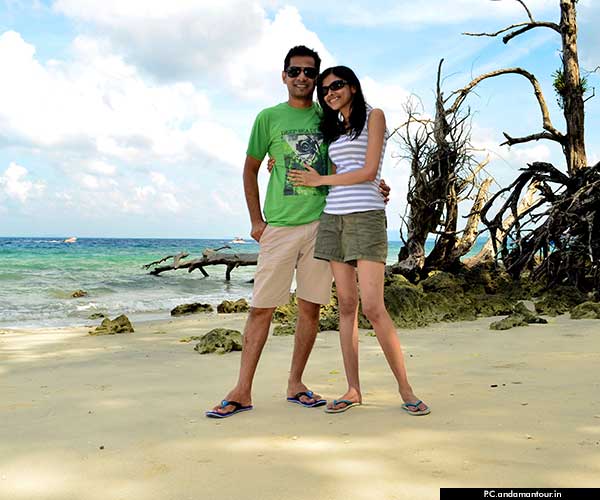 "Nice place. One must go there for internal peace. Beaches are clean. Population is less. Central jail will give you great feeling of being Indian and you will proud on our freedom fighters. Remember to take a guide and don't miss the light and sound program in the evening. Scuba diving is a must do activity there. Havelock Island is perfect for it. On season you will be charge up-to 7000 per person but off season can be light on pocket and 3000 will be the ceiling. Remember to take your video and photos. Don't pay extra for that it's including in package. Person having hydrophobia must do that to overcome from fear. No need to stay a night in Havelock if you done with scuba.
Remember to carry an umbrella it can rain any-time. Saw mill is just a waste of time. If you have completed everything only then visit. Local market is good but you must know how to bargain. If you are going to government shops than its OK items are genuine and no need to bargain. Remember your tour guide if any want you to shop from local shops because of his commission so bewares. Elephant beach is also beautiful and couples must visit there. You will get all kinds of food of India Easily."
- Sarthak Kapoor, Delhi, holidayiq.com
13. "Beautiful Andaman"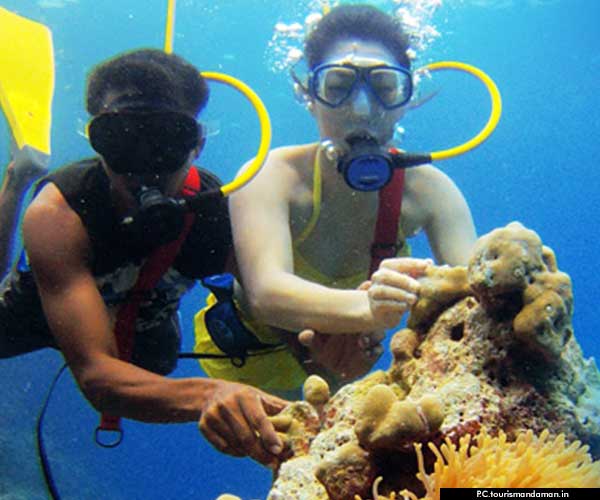 "In short - Andaman is honeymooners' paradise! Such a beautiful and romantic place that is almost unspoiled by industrialization is hard to find in India. At each and every moment, Andaman did not fail to amaze us by how close it was to nature! Food, sight-seeing and shopping: Food - Good at Sun Sea Resort, Excellent at Sea Shell Resort, and nice at Sinclairs Bay View Resort Sight-seeing - There is so much to see. Minimum 5 days required to cover at least 70% of it. Activities & things to do: Cellular Jail is a definite 'Don't Miss'. Adventure water sports are best at North Bay Island. Radhanagar Beach at Havelock is best for swimming, and Kalapathar beach at Havelock is the most romantic of it all. Travel tips, How to reach, travel warnings etc: Carry a lot of extra clothes for you never know when it rains. According to the locals, the best time to visit is between September and November. If you have a trip via sea planned, it is best not to have food before you set out as you never know when the sea will get rough and you will get sea-sick."
- Nikhil Harindranath, Voyager, holidayiq.com
14. "Andaman Diaries"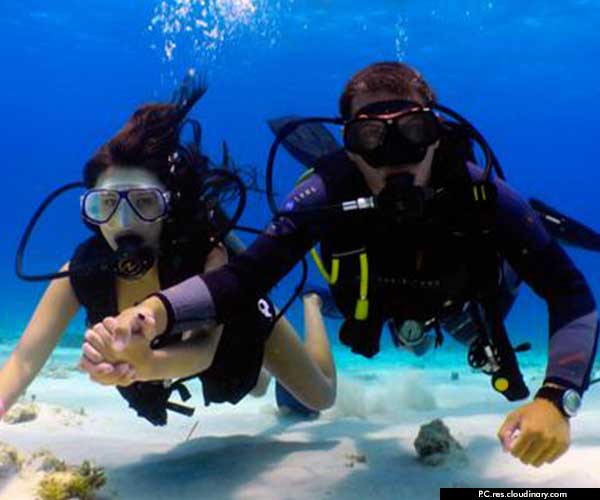 "Andaman once known for Kaala Paani or 'Black Water Prison' , has now become the hots pot for Honeymooners and Naturist .The Andaman & Nicobar are a group of picturesque Islands, big and small, inhabited and uninhabited, a total of 572 islands, with white sand beaches and turquoise blue waters .It seems to be a glimpse of Paradise on Earth."
- nitinbhatnagar1, Melbourne, Australia, tripadvisor.in
15. "Thumbs Up for Havelock & other Islands - Paradise"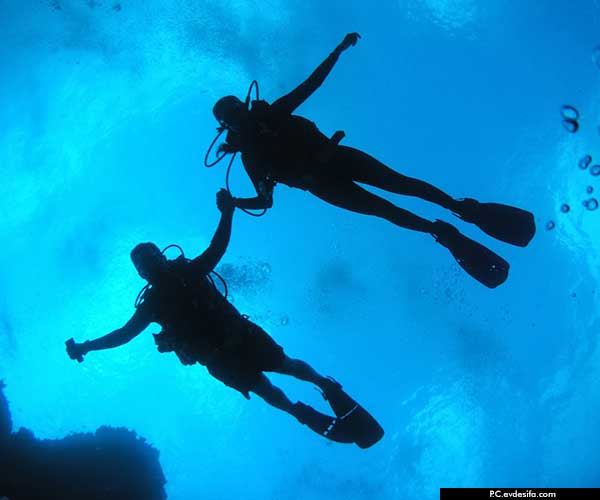 "I recently visited Andaman's. And the place is awesome - Beaches - Havelock Island, Neil Island ; Cruises - Havelock to Port Blair ; Trip on Bike at Islands ; Very Safe & Secure ; Cellular Jail Superb - It was too hard to hear sound & light show; Havelock - Corals. But as with good things u have bad things too - Coblyn Beach; we are spoiling it. Wandoor - Not worth, Till the time u r not visiting Jolly Boy / Muah."
- raj132, New Delhi, India, tripadvisor.in
---