Andaman and Nicobar- A perfect Place for Adventure Lovers: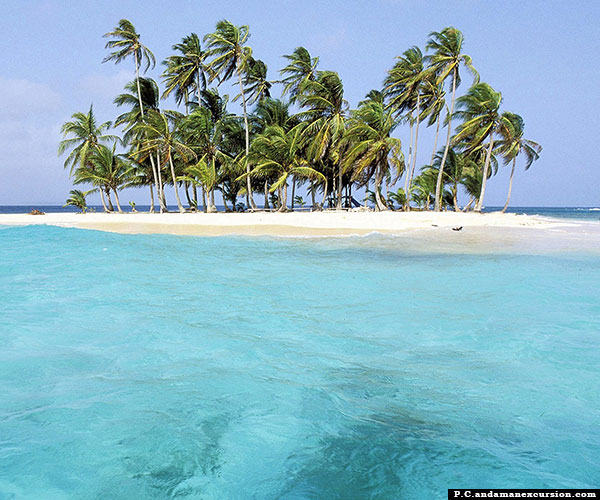 Lots of things to do in Andaman makes it a perfect adventurous place to the tourists who is adventure lovers. Andaman and Nicobar are one of the seven territories in India, which is the group of two islands Andaman island and Nicobar island. The capital of these islands is Port Blair. Every year tourists from different parts of our country come here to visit these islands in huge population, and mainly people come to do adventurous activities.
There are total of 120 islands and only 36 are inhabitable and majorities are from Andaman which offers some of the best natural scenery. Andaman offers many adventurous activities like scuba diving, snorkeling, elephant walking, mangrove kayaking, sea walking, volcano in Barren Island, etc. Baratang island and the Barren islands offers the maximum and unique adventurous activities among all other islands.
There are many Andaman and Nicobar adventure packages provided by some travel agencies who provide you many offers regarding Andaman adventure tour.
About Andaman Adventure Activities: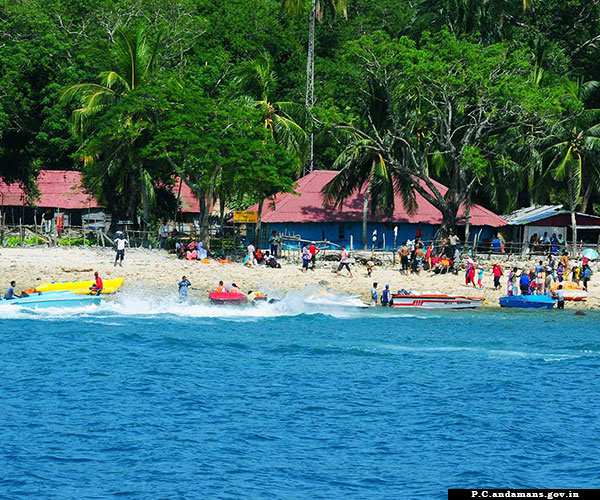 Do you know about the Andaman adventure activities? If not, then no need to get worried. Here I am telling you about the numerous adventurous activities which Andaman offers to you. Here describing top 16 adventurous activities you may enjoy in your next trip to Andaman.
1. Barren Volcano Tour: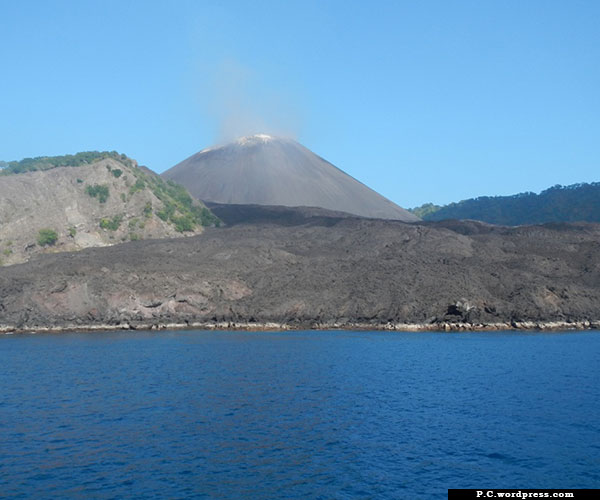 Barren Island is 135 km away from Port Blair and is not inhabited by humans. This place is a residence of goats, flying foxes, rats, and other animalís species. Human doesnít survive here because of harsh and difficult conditions of the islands. This is the lone active volcano in the whole South Asia. The recent volcanic eruption took place in 2010 September to January 2011. The volcano tour in this island will surely give you a lifetime experience. Barren island tours cost approx Rs 2 lacs for 6 people with all the amenities like kitchen, rest room washroom present in the boat. You may reach here from Port Blair.
2. Mud Volcano of Baratang Island: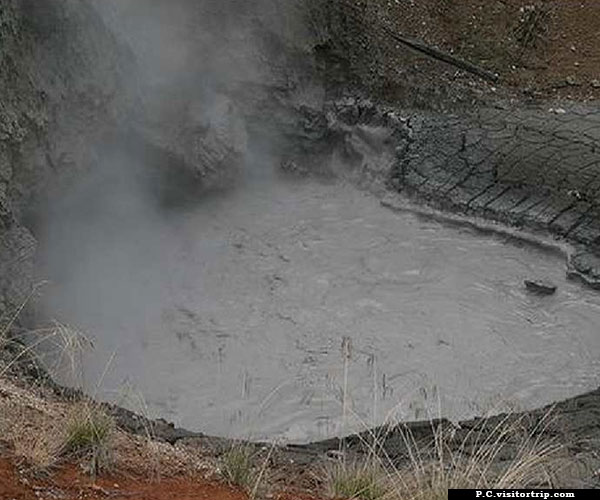 Baratang Island will offer you some rare experiences; it is covered with dense forest with white stretches of sandy beaches. The mud volcano and limestone caves are the main attractions of these islands. Bird watchers visit the mangrove ecosystem.
3. Scuba Diving: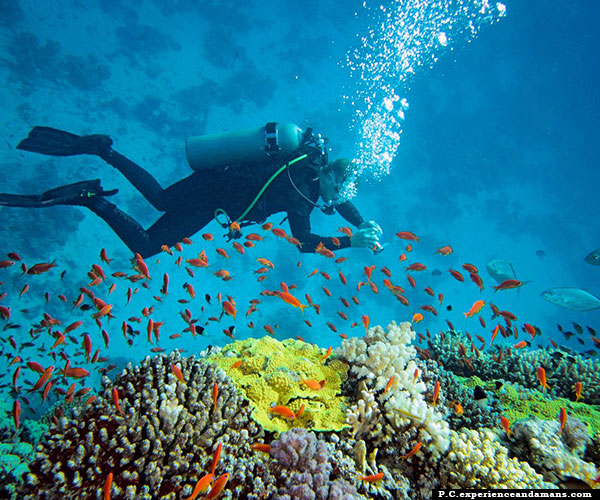 There are lots of thing to do in Andaman adventure tour and one of them is scuba diving, there are various vendors that offers scuba diving in Andaman. Moreover, you can even book scuba diving in Andaman online through various online platforms. The most famous scuba diving islands in Andaman include Neil Islands, Havelock Islands, etc. Scuba diving cost is approx Rs 3500 per person.
4. Snorkeling: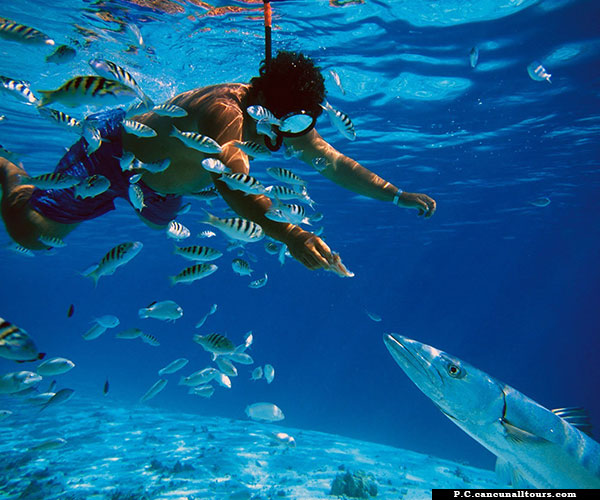 After scuba diving there is one most beautiful thing to do in Andaman that is snorkeling. It is the rocking way to explore the beautiful sea life. From varieties of fishes to plant species, you can find every sea species and other things in the clear waters of Andaman. Some of the beaches in Andaman for snorkeling are Jolly Buoy Island, Neil Island, Elephant Beach, Red Skin Island, and many more.
5. Mangrove Kayaking at Mayabunder: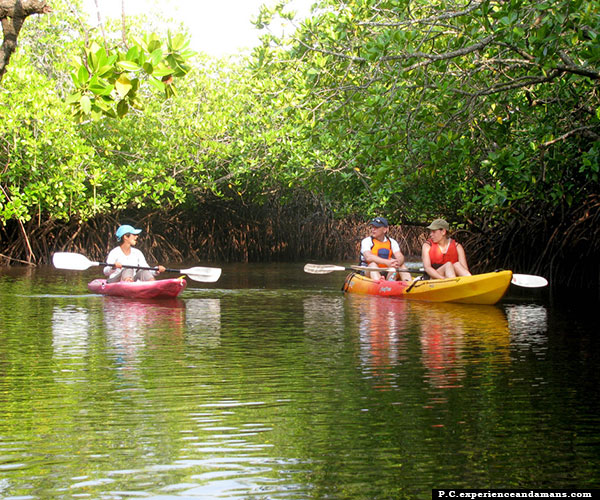 In your next Andaman tour do plan for some thrilling adventures. Mangrove kayaking in Mayabunder is another activity which is a must try for you. The lush green mangrove of the Andaman is awesome. Sea Kayaking is one of the most desired activities by the tourists in the Andaman Islands. This activity is for some 2 and half hours. The birds chirping voice and the serenity while your walk through the greenery will steal your heart. This activity is offered in Mayabunder, Andaman or Havelock Islands. Sea kayaking activity costs Rs 2500 per head.
6. Sea Walking: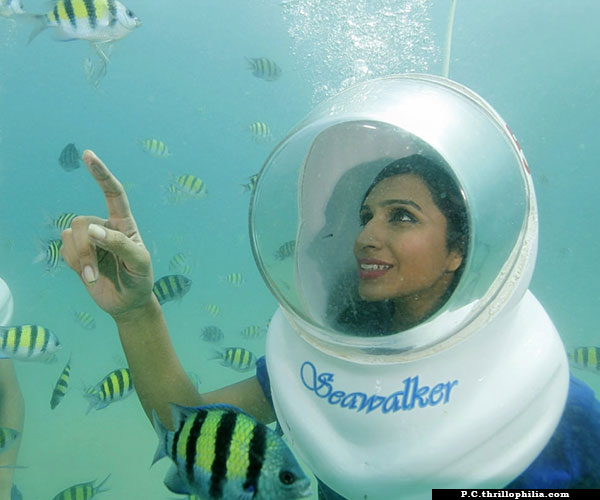 Sea walking is newly added to the adventure in Andaman for tourists. In this you have to go through under a sea for walk. There are professional for your help. You have to go deep inside the sea for about 6-7 m and you will find sea life very closely including the coralsí flora and fauna. Sea walking mainly performs in North Bay beach and elephant beach at Havelock Island. Sea walk costs approx Rs 3750 per person.
7. Glass Bottom Boating: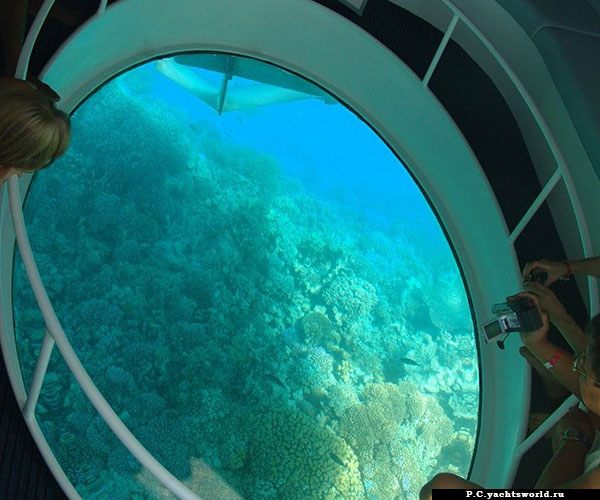 If you donít want to go inside the sea and though want to be the witness of sea life this activity is for you. You have to hire a glass bottom boat which is available there in the island and you may see the colorful and beautiful marine lives, it is all safe any many vendors offers the glass bottom boating. It is available on dolphin beach in Havelock Island. It costs around Rs 3500 per person. You may reach Havelock Island from Port Blair by boat.
8. Island Hopping: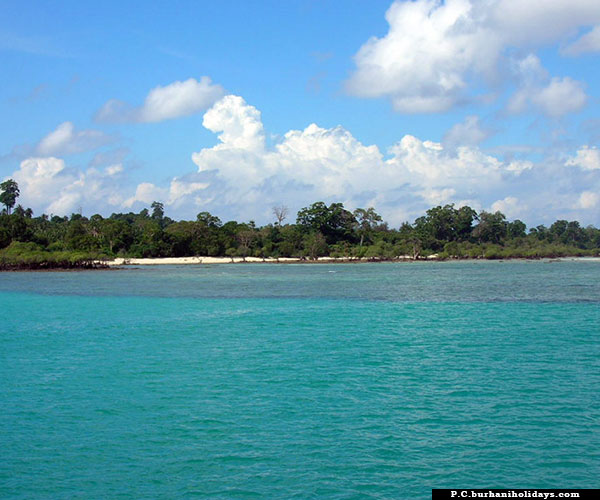 Island hopping means to cross an ocean between shortest distances of islands. You can start your journey from port Blair and from here you can hop for Neil Island and Havelock Island.
9. Parasailing: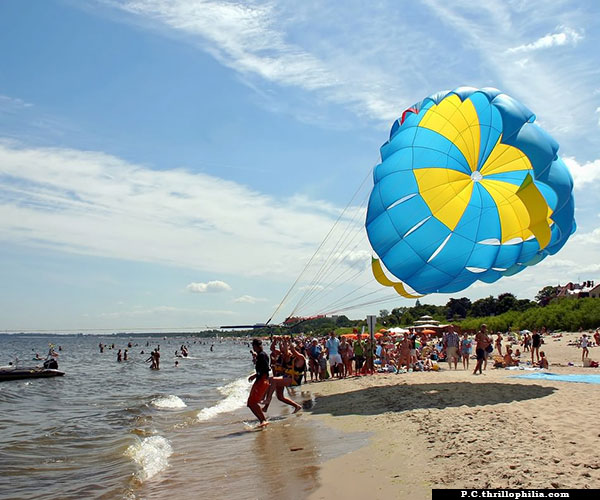 Parasailing is one the famous and desired water sports activities in Andaman. This activity is performed in calm water. It is a combination of water and airborne adventure. It is offers in the beautiful Havelock Island where you may reach from Port Blair. Rajiv Gandhi water sports complex is famous for parasailing in Andaman. It costs around Rs 4500.
10. Sea Plane Ride: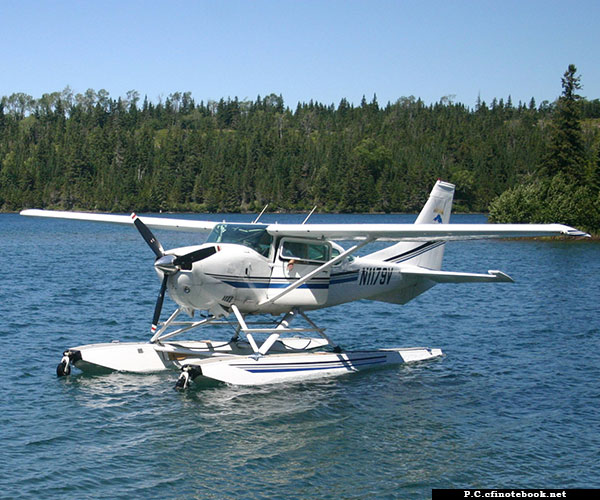 The sea plane ride is one the popular activity in Andaman. The sea plane ride in an amphibian aircraft provides a beautiful view of Andaman Island. Sea plane ride start the journey from Port Blair to Havelock Island. Sea plane riding depends upon the weather condition and it is for max 9 person at a time. It costs about Rs 4500 per head.
11. Island Trekking: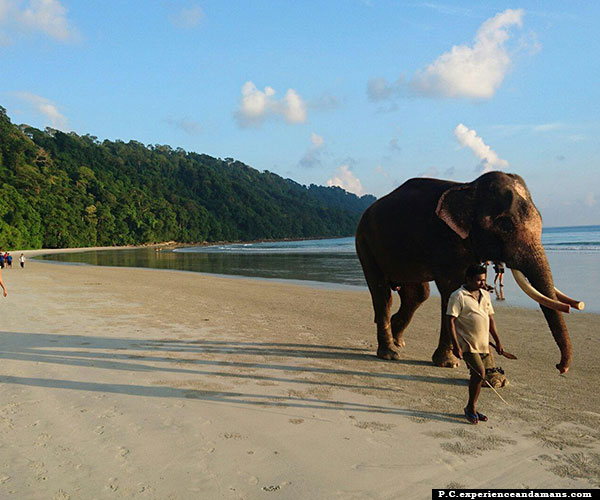 The adventure loving tourists will love to trek the island. One can go trekking through the nature trail from Mt. Harriet to Madhuban and enjoy the beauty of nature.
12. Helicopter Tour: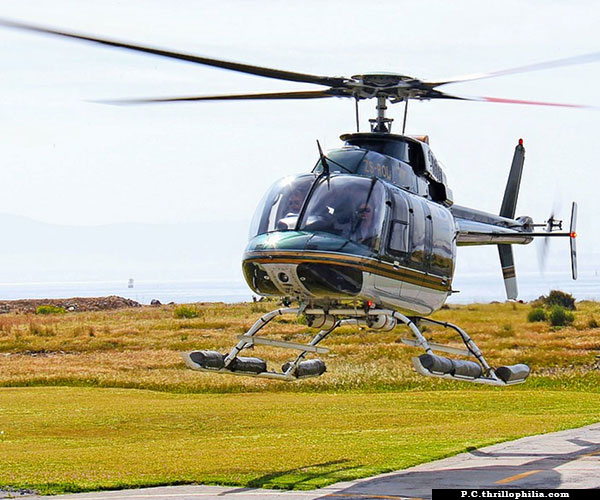 Another adventurous activity is going for a helicopter tour. Helicopter ride will make you feel excited by giving you the ride from south Andaman to north Andaman. You will be taken to some beautiful destination on this tour and offered you an amazing view of coastlines of the dense forest and crystal clear blue sea.
13. Banana Boat Riding: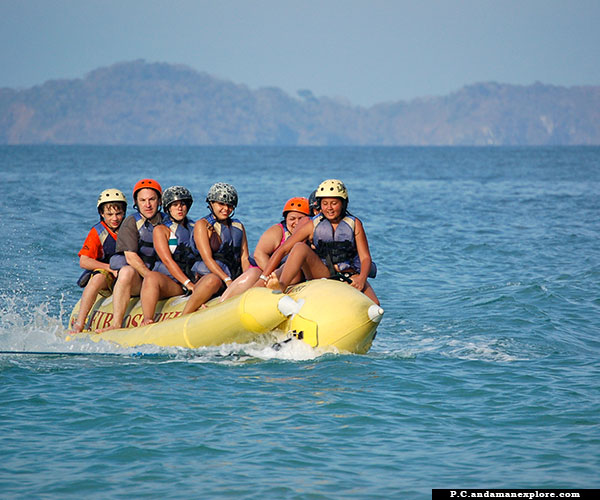 This is the activity in Andaman gives you all fun and enjoyment. Banana boat riding is a very exciting activity. If you go in a group of at least six people you may go for banana boat activity. It is very safe as you have given life jackets and professional instructor is provided. Banana boats are a thrilling activity which costs 4000 per person. North bay Island of Andaman offers the banana boat riding.
14. Jet Skiing:
This is totally different among all the other activities; this activity will be best enjoyed by you. This activity is allowed in good weather only, it is avoided during rain. This popular water activity is offered in Port Blair and Havelock Islands. It costs approx 3000 per person.
15. The Swimming Elephant Rajan: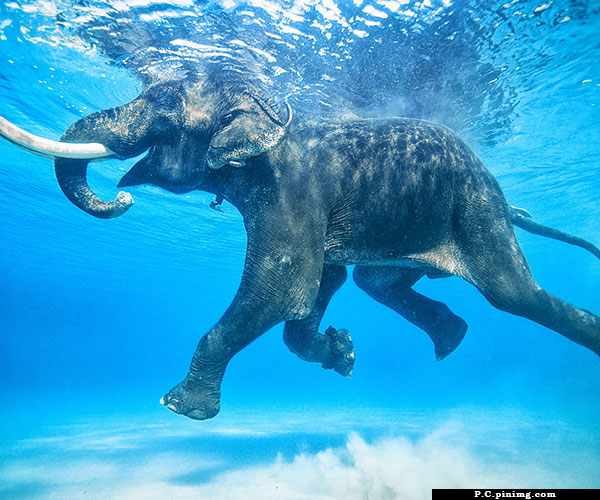 This is a new activity in Andaman, in this activity you have to swim in sea with an elephant named superstar Rajan. This one is the coolest water sports. It is offered in elephant beach at Havelock Island and it costs Rs 1500 approximately.
16. Speed Boating: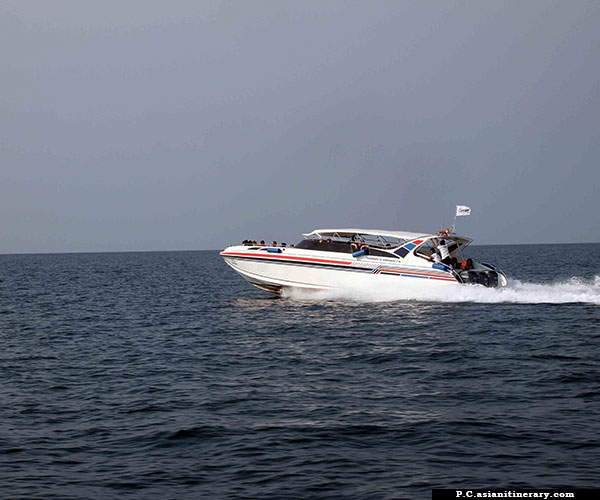 If you are scared of sea water and donít have guts to go inside then this is for you. This boat is all packed and can give you Sea riding through a speed boat. It costs approx Rs 2000 per head. It is provided in dolphin beach at Havelock Island of Andaman.
---